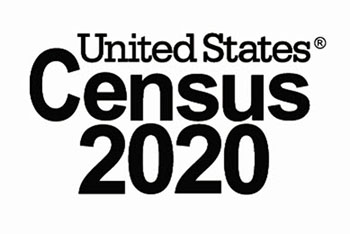 Sanford Goodman, a local agent with the Atlanta Regional Census Center, addressed members of the Western Communities Council on Monday, Aug. 19 about the importance of getting an accurate Palm Beach County count in the 2020 Census in order to receive the proper amount of funding over the next decade.
Goodman said the county has lost about $300 million in funding due to failures to report an accurate census count in 2010.
Required by the U.S. Constitution, the census is taken every 10 years and is used not only to divvy up congressional membership among the states, but it is also a barometer tied to vast amounts of federal funding.
"Money goes out from the federal government that is appropriated by Congress to the tune of $675 billion a year for the next 10 years," Goodman said. "That's where it really becomes dicey. We didn't get our fair share 10 years ago, and because we didn't, we've suffered."
In the 2010 census, it is estimated that there were a million children under age 5 nationwide who were not counted.
"When we tried to find out why, we got some really weird answers," Goodman said, explaining that one was that young children don't count in some cultures, so they didn't list them on the form. "In other cases, people who live in rental housing where they have a lease, they didn't tell the truth on the lease. They said that they were husband and wife and child, and they forgot to mention about the other children. When it came time for the census, they were afraid that if they divulged that information, there would be a red flag, they would lose their lease, or they would have a rent increase."
During the last census, it was done initially with a paper mailing. People would get it in the mail with a self-addressed, stamped envelope going back to the United States Census Bureau.
"There were 10 questions, and that was it," Goodman said. "If they didn't respond after a reasonable period of time, there was a knock on the door."
He added that the personal follow-up was not terribly successful because the count did not go up very much.
"Come 2020, they have a new way of doing it," Goodman said. "They're going to go with a postcard invitation for people to go online and self-respond. That online self-response is expected to be 95 percent. That's what the bureau says. The idea is to mail out those cards in waves, starting on March 12, 2020. So, somewhere between March 12 and March 20, every household will receive that postcard."
On March 16, the U.S. Census Bureau will immediately start calling people, asking why they did not respond.
"That's how fast they expect the response to be. Right now, they're going through a process called address canvassing," he said, explaining that people with the bureau verify the addresses for the postcards to be sent. "What they're going to do is not only send out that invitation, but then they're going to follow up with letters, and finally with letters and questionnaires. They expect that to be about 5 percent of the population."
There will be a final reminder postcard toward mid-April, followed by people knocking on doors.
"If they don't do it, there will be a second visit, and then there will be a third visit. After the third visit, they'll say, 'We give up, we're going to your next-door neighbor and we're going to get the information we need from there.'"
Goodman stressed that it is important to capture the information of snowbirds who split their time between Palm Beach County and somewhere up north, because they utilize local services such as hospitals and other public facilities eligible for federal funding while they are here.
The process ends on Dec. 31, 2020, when the bureau is required by law to report out its state-by-state count.
"That count is what's used for reapportionment of the seats in the U.S. House of Representatives," he said, adding that countless organizations also use the census data for planning.
He said people will be able to take the survey on paper or by phone if they don't want to use a computer.
"There is not one question that would in any way be offensive to anybody in any way," he said. "They ask, 'Who is the person responding? How many people live in this house? How many people don't live in this house but live here sometimes? How many people live in some other place?' There is nothing about your Social Security number."
Goodman said the survey does ask about race and nationality.
"These are the same questions that were asked 10 years ago," he said. "The question they took out was, 'Are you a renter, or do you own your home?'"
Goodman said that question was removed because it is already asked by the American Community Survey, a division of the U.S. Census Bureau.
He said the bureau has received the support of the Palm Beach County Library System, which has opened its resources to help people fill out the survey, adding that there are alternate methods of getting counts for homeless people and those with rural addresses.
Loxahatchee Groves Councilwoman Laura Danowski noted that there are many Spanish and non-English-speaking residents in her community with unknown addresses.
"Does the census have any kind of program or boots on the ground who speak Spanish or Creole?" Danowski asked.
Goodman said that people will be able to fill out the census form online or by phone in more than 12 different languages.
"They will also be able to respond by the phone to enumerators, census takers, who will speak those 12 different languages," he said, explaining that the bureau is working to accommodate speakers of other languages.
In other business, Palm Beach County Engineer David Ricks presented a map of planned arterial roadway improvements, including Seminole Pratt Whitney Road, Northlake Blvd., Coconut Blvd. and State Road 7.
Ricks noted that the State Road 7 extension is on hold pending the resolution of a permit that has been stalled.
"[The Florida Department of Transportation] is still committed to that project," Ricks said. "They are going to address some drainage issues that the City of West Palm Beach has some concerns about. The timeline of how they are going to assess that is still to be determined, but they are definitely committed to the project. It is just not going to happen as fast as we would wish it."
Other projects on Seminole Pratt Whitney Road and Northlake Blvd. are underway this year, with segments on Northlake starting in 2020 and 2021.
The widening of Coconut Blvd. from two lanes to five lanes is scheduled to begin in segments in 2022 and 2023.
"These are part of the county's five-year road program just updated this past July," Ricks said.