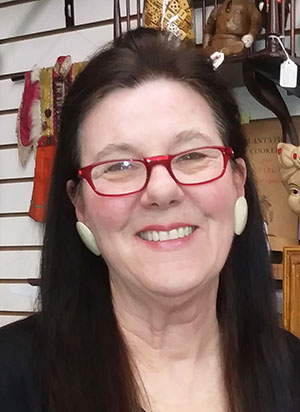 THE SONIC BOOMER
It's all over now but, as I was writing this, Hurricane Dorian was barreling toward the Florida coast, taking aim at both Palm Beach County and at our little store just north of Orlando and 60 miles inland.
When the kids were small, I had to turn off the TV as the weathermen got nearly hysterical long before it was necessary. As more and more parents complained, they dialed it back, not taking off their jackets and loosening their ties until much later in the week. But I can understand it; a predictable forecast of "sunny and warm" must get boring after 364 days of it. They were excited to have real weather to report. Ah, Florida.
My kids are grown now, but that doesn't keep me from worrying — far from it. Mostly, I worried about my son Charlie, who wanted to stay in his Wellington apartment with his roommates. The place has concrete block walls and not too many windows, plus he's an adult, so what could I say? I had to worry in silence.
I also worried about my clerks at the store, but they hightailed it out of there, fleeing to higher ground and leaving nature to take its course.
During Hurricane Irma, nature's course was a Category 3 storm that moved slowly over our place, raining on our parade and depositing a small tornado in the alley behind us. The trapped tornado settled right in and took its sweet time ripping off our roof piece by piece. Fortunately, after it had gobbled up a third of our roof, it got bored and moved on. All I really lost was some of my holiday stuff, stored in the attic, and all of the spongy ceiling tiles located in the hallway underneath the holiday stuff.
And, of course, I have to worry about how long the store will have to be closed this time. I have insurance for "loss of business," but I hate to lose traction, if you know what I mean. If the store has power, we open because people like to roam around after a storm and see what they can see. Naturally, we always hope they have their wallets with them at the time. Old-fashioned coffeepots — the non-electric kind you place on a campfire — are always a big seller during hurricane season. But we don't want to drop off our customers' radar screens completely while they shop for home repair supplies.
Thankfully, the storm veered off. That meant cause for much celebration here in Florida, as well as a good deal of wonderment as to what to do with all the water we've stockpiled. Then again, our good fortune turned out to be devastation for those poor folks in the Bahamas. Sigh. Keep them in your prayers, and send some support their way if you're able.