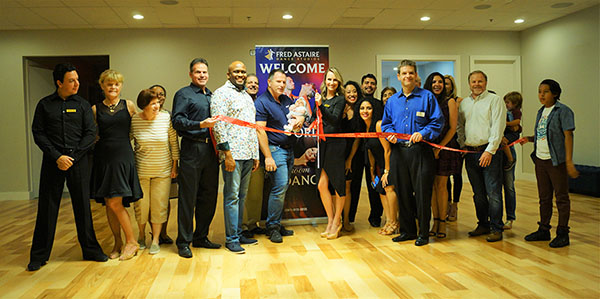 Dance is powerful therapy, and as part of November being Alzheimer's Awareness Month, the newly opened Fred Astaire Dance Studio in Wellington is working to help people suffering with the disease through ballroom dance, which can help with memory, balance, concentration and more.
The studio's dance instructors have been teaching at Alzheimer's Community Care centers for the past several weeks throughout Palm Beach County.
Fred Astaire Wellington is offering a free lesson to those who'd like to try and experience the potential benefits it can bring. No partner is required.
The studio offers classes for all forms of ballroom dancing to all ages. It opened mid-October and celebrated with a ribbon cutting Monday, Nov. 11 with the Wellington Chamber of Commerce and a grand opening on Saturday, Nov. 16.
Fred Astaire Dance Studio is located at 157 S. State Road 7, Suite 103, in Wellington. For more info., call (561) 812-3825 or visit www.fredastaire.com/wellington.