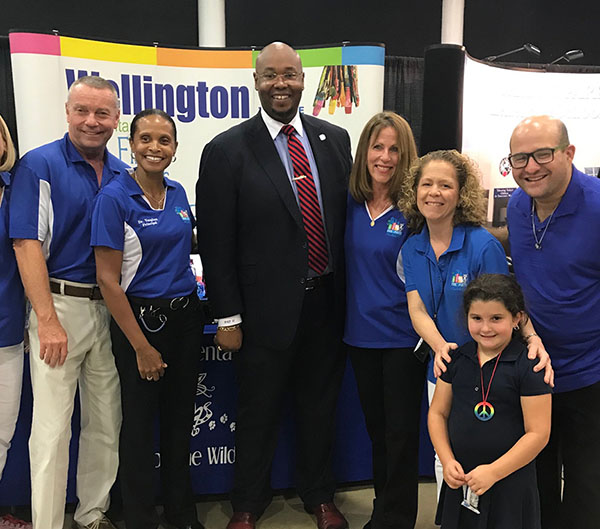 On Tuesday, Oct. 22, Wellington Elementary School participated in the Palm Beach County School District's Showcase of Schools at the South Florida Fairgrounds.
More than 125 elementary, middle and high schools offering choice programs, district representatives and community organizations were there to provide information before the district's choice programs application process opened Nov. 4.
Wellington Elementary School features a fine arts academy. Principal Dr. Maria Vaughan strongly believes that the academy enhances the school's academic program. The arts are integrated with all subjects, and the school also offers a variety of clubs such as musical theater, art, strings and journalism.
The Wellington Elementary School booth was crowded with parents and prospective students asking questions. For more information on the Wellington Elementary Fine Arts Academy, call (561) 651-0600.