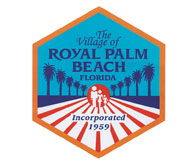 By Carol Porter
The Royal Palm Beach Planning & Zoning Commission approved a number of projects on its agenda on Tuesday, Jan. 28, with approvals granted for a proposed Mexican restaurant on State Road 7, as well as approval for modifications to a local car dealership.
Royal Palm Beach Development Review Coordinator Kevin Erwin informed the board about the request by Papi Chulo Taco Bar, targeted for the Regal Center on State Road 7. The property was once the site of a Burger King fast-food restaurant, and then later a Zaxby's fast-food restaurant.
Erwin said that the applicant was seeking a major site plan remodification and architectural approval for the existing building, converting it into something different, which would have a Mexican restaurant, with an outdoor seating area, windows, doors and other themed components.
The old drive-through would be removed and replaced with landscaping. Erwin said the proposal is for a restaurant similar to the Papi Chulo location in Jupiter. He said village staff was recommending approval, noting that the site plan modifications would still have to go before the Royal Palm Beach Village Council for final approval.
Brian Cheguis, representing the applicant, said that they were very happy to bring the Papi Chulo project to Royal Palm Beach. He and the other representatives of the applicant were excited about the project and were there to answer any questions from the commissioners.
Commission Chair David Leland said the property had been vacant for too long and he wished the new restaurant lots of luck. Vice Chair June Perrin concurred and said that the restaurant would be a good addition to the village. She also asked that the restaurant consider hiring people from Royal Palm Beach and Wellington. The proposal was approved unanimously.
Erwin next introduced a request for architectural approval for modifications to recently approved buildings for United Auto Group, which call for minor changes to both the Mazda and Toyota buildings on the property, located at 9305 Southern Blvd.
The changes call for an office to be put on the west side of the property and some minor landscaping changes. Erwin said the proposed changes were scaled down from the original request. Commissioner Ray Nazareth said that he appreciated the applicant working with staff to make the changes. The motion granting the United Auto Group request was approved unanimously.
The commissioners also unanimously approved a signage request for Core Life Eatery, a new healthy foods restaurant at 440 S. State Road 7. They also granted a variance for a reduced front yard property setback from the code's 25 feet to 18 feet for a home on Elmbank Way. The variance was approved 4-1.