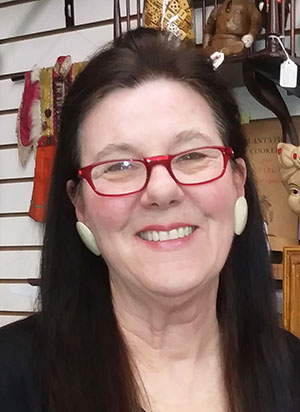 THE SONIC BOOMER
Valentine's Day! Yes, just when many of us have successfully navigated through the sugary sweets that mark the end-of-year holidays, made solemn New Year's resolutions that amazingly resulted in a diet plan that seems to be working for us, and "just said no" to carbohydrates on the advice of our doctors, up pops the one holiday whose very name seems synonymous with chocolate.
If there's one thing better than chocolate, it's chocolate swathed in love. Because love removes all guilt. It's a guilt eraser.
"Here, have a heart-shaped box of heart-clogging candy! I'm not giving it to you because of the calories or anything, it's because I love you! What? You don't want it? Is it because you don't want me? Yes, just have a little one — or two. Say, maybe I'll join you."
And there go your good intentions. The road to hell is now paved with chocolate.
But that's Debbie Downer talking. The real Debbie can't talk at all because her mouth is full of, well, you know.
Not only that, but I've bought Valentine chocolates for everyone I know. For those far away, I've sent valentine cards that include $20 bills with the express instructions to, "Buy yourself some chocolate!" I made my husband Mark a cake in the shape of a heart. Yellow cake is his favorite but, of course, it has chocolate frosting. And chocolate chips. And I serve it with chocolate milk. It's too much!
Just kidding. It's not.
I shop early to get the best selection. In fact, I start my Valentine's Day chocolate shopping as soon as I see a pink and red display anywhere, which is usually the day after Christmas. These stores are relentless!
Thank goodness.
I've had a stash of chocolates under my bed for two months. If I have a visitor anytime between Dec. 26 and Feb. 14, I am able to dart under my bed, scrabble through my inventory, and bestow upon them a box of chocolates carefully selected for… anybody. Seriously, it's chocolate!
Occasionally, I'll buy sugar-free chocolates, but only as a prank. Who in their right mind wants that? I'll hand the unwitting recipient the box, watch their face fall when they read the "sugar-free" label, then triumphantly produce the real thing. "Surprise! Gotcha!" They will sigh in relief as they tear into the real thing.
Did you know that the correct chocolate etiquette is to open the box and offer first choice to the person who gave it to you? Personally, I also feel it is good etiquette to not take the red foil-wrapped one that you know darn well is the prized chocolate-covered cherry, but to take any misshapen, hard-looking thing that is probably a clump of peanuts. I mean, it was a gift… and not for me!
Speaking of that, I wonder if Mark got me anything for Valentine's Day. I wonder if he got me chocolates? Maybe I'll just clip this column and leave it on the dining room table as a clue. "What's this? Chocolates? For me?" However did he know?