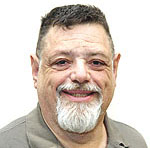 'I' ON CULTURE
The new Birds of Prey movie, or to be precise Birds of Prey (and the Fantabulous Emancipation of One Harley Quinn) is a really fun mess. It makes fairly little sense, being described by others as either a feminist war cry or sexist misogynistic junk. The plot is almost ridiculous. But it is also a lot of fun, as long as you don't worry about little things like having a sensible plot.
Harley Quinn (Margot Robbie) was the demented sidekick/girlfriend of the Joker. Although a psychiatrist, she gives it all up to help him escape, and for a while is untouchable as his paramour. As this film begins, however, her voiceover describes how they broke up, complete with many strange details. As soon as all the nasty guys in town find out she is not under the Joker's protection, they go after her.
A cute trick used for the film is having the reasons for the anger posted next to each of the folks. The anger seems to be reasonable in many cases. The lead gangster in town, Roman Sionis (Ewan McGregor), also known as Black Mask, decides he wants to have fun killing her and sends his top henchman Victor Zsasz (Chris Messina) out to get her. Harley gets drunk and is about to be abducted when the singer at the nightclub she was at, Dinah Lance (Jurnee Smollett-Bell), kicks some serious male butt. She is actually Black Canary and has an interesting superpower. It turns out Dinah has been working for brilliant and often drunken cop Renee Montoya (Rosie Perez), a woman often passed over for promotions by unworthy men.
Things get crazier when teen pickpocket Cassandra Cain (Ella Jay Basco) steals the fabulous Bertinelli diamond, which has instructions for gaining a lost fortune engraved on it. Sionis sends just about everyone in the city out in a search for the girl. Harley is sent to show her penance, Dinah because she has been forced to be Sionis' driver, Montoya because she wants to solve a major case and get recognition, as well as the masked Huntress (Mary Elizabeth Winstead), who is the one survivor of the Bertinelli family and wants revenge. The women are all forced to work together.
Yes, this is a feminist message, but the characters are so different and so weird, that much of it disappears into the fun. The film moves away from the standard DC mythology. Cassandra Cain, here a teen criminal, is better known as Batgirl. And most of the backstory of the other superhero women is generally ignored and altered.
The cast is strong. Robbie made a huge impression as Harley back in the dismal Suicide Squad movie. The cupie doll face with the manic smile and wide-open eyes as she wipes out literally dozens of bad guys is a delight. She even manages to show some real emotion and do it well. The other women are also strong. They manage to be both tough, beautiful and very female. I particularly liked Smollet-Bell, who not only has the looks, but can do great high kicks and sings beautifully.
The film, written by a woman (Christina Hodson), directed by a woman (Cathy Yan) and produced by a woman (Robbie), is different from the usual. The women seem to actually behave like women in the real world. Yes, there are more than a few jokes about Cassandra's need to use a bathroom and all of the men are sleazy (someday a female-led movie will actually have a nice guy or two around), but the action keeps moving. There are many fight scenes, and the one at the end is easily one of the best I've seen. Not much in the way of super heroics, just a lot of great "dance fighting."
It was fun, but if you're looking for real quality, the film is a bit like the sandwich Harley is always chasing. The ingredients are cheap and out of date, but it tastes so good while eating. Later, you might need that bathroom.
Not a bad film, but not really worth the price of the ticket or the popcorn you might want to eat.