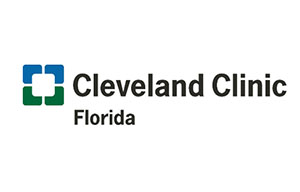 In an effort to continue delivering world-class care to patients during the COVID-19 pandemic, Cleveland Clinic Florida has received approval to begin clinical trials for a variety of new treatments to help COVID-19-positive patients.
One of the most promising treatments is convalescent plasma therapy, which collects antibody-rich plasma from donors who have recovered from COVID-19 to use for patients currently struggling with the virus. Cleveland Clinic Florida recently received expanded access to use this therapy for those admitted with moderate to severe COVID-19 disease.
One problem facing South Florida is lack of plasma donors. However, since implementing drive-thru testing in mid-March, Cleveland Clinic Florida sites have been gathering information on patients who are interested in plasma donations and currently has a list of 160 willing participants.
The convalescent plasma collection will be collected by OneBlood, an independent not-for-profit blood bank serving Florida. Plasma donations from Cleveland Clinic Florida patients could potentially benefit COVID-19 patients across the entire state. Cleveland Clinic Florida continues to refer willing recovered donors who meet criteria to OneBlood daily.
"Our objective throughout the COVID-19 outbreak has been to provide the best possible care for patients, which includes developing innovative treatments for the virus," said Dr. Wael Barsoum, CEO and president of Cleveland Clinic Florida. "We are fortunate to have a team of experts who can help advance treatment options that will benefit patients now and in the future."
To donate plasma, patients must be symptom-free for 14 days and test negative for COVID-19.
Hospitalized patients who are interested in receiving a transfusion will have to consent to the trial and must be a blood match to a donor.
For more information about Cleveland Clinic Florida, visit www.ccf.org.