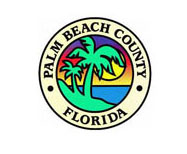 Mental health services provided by the Palm Beach County Youth Services Department's Residential Treatment and Family Counseling (RTFC) Division are now available to the public via Telemental Health.
Education & Training Center — Psychologists and doctoral trainees offer family therapy, individual therapy, and parent training services through Zoom Video Telemental Health. Bilingual therapists (Spanish & Creole) are available. To schedule an intake appointment, call (561) 233-4460. The Education & Training Center also provides free weekly remote trainings on a variety of mental health topics.
Highridge Family Center — Currently accepting applications for future residents. Intake appointments and weekly family counseling sessions, in addition to virtual individual therapy and parental support, are ongoing via Telemental Health. To schedule an appointment, call (561) 625-2540.
Family Violence Intervention (FVIP) — Court diversion program is accepting cases referred from the State Attorney's Office. FVIP team of master and bachelor-level staff provide case management, case planning, referral advocacy and mediation telehealth services via Zoom.
Youth and Family Counseling (YFC) — Currently providing assessments, family and individual therapy, parent education and school-based behavioral health services via Zoom. Telemental Health services are offered in English, Spanish, French and Creole. To schedule an appointment, call (561) 242-5714.
For more information about Telemental Health and other services provided by Palm Beach County Youth Services, visit http://discover.pbcgov.org/youthservices.