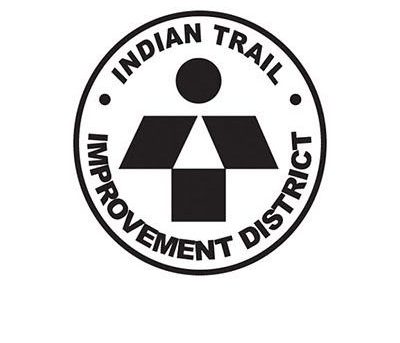 The Indian Trail Improvement District Board of Supervisors heard a report on Wednesday, May 14 from Kim DeLaney with the Treasure Coast Regional Planning Council (TCRPC) on the results of a recent mobility planning workshop that was held with Acreage residents.
ITID has contracted with the TCRPC to advise the district on improving vehicular, pedestrian and other modes of travel to address increasing pressure on Acreage-area roadways and paths.
DeLaney said that a three-hour community workshop held on April 30 via Zoom and Facebook Live had active resident participation.
"These plans are always in pencil," she said. "We are still early in the process, but we are closing in on core issues that Indian Trail wants to see."
DeLaney said that the district has lots of vehicles, but also pedestrians, as well as those riding golf carts, bikes and horses.
"One of the key points was this district has a younger demographic," she said, explaining that traffic speeds are so fast that school crossings must be overpopulated by crossing guards so kids can get across roads safely.
DeLaney noted that arterial, connector and local roads have been affected primarily by outside influences, particularly the City of Westlake, which is located roughly in the middle of ITID's service area.
"Westlake is bringing significant change in land use patterns," she said, adding that surrounding communities, both existing and planned, will have profound effects on ITID roads.
Leading the issues that DeLaney drew from the workshop was to control cut-through traffic and speeding on local roads owned and maintained by ITID.
The second-most important issue was how to reduce the impact of county roads on the lifestyle of area residents. County roads include Coconut Blvd. with a future expansion planned for five lanes, as well as the expansion of Orange Blvd. and 60th Street North along the M Canal.
"Some things you have more control than others," DeLaney said. "The county has control over laneage, but appearance is part of what ITID can do."
She added that Persimmon Blvd. is a district road, but the Palm Beach Transportation Planning Agency has identified it as a connecting road.
DeLaney said efforts are being made to move pedestrian, equestrian and multimodal pathways off the roads, possibly separated by bioswales and/or fences to improve safety.
She also noted that residents showed a desire to have more traffic calming, such as raised traffic tables, traffic islands and warning signs to slow down, but did not want speed bumps.
Fourth on the list was to improve safety for citizens. DeLaney explained that higher speeds increase fatalities. She suggested multimodal paths at least eight feet wide rather than sidewalks, adding that grant funding is available for such projects, as well as other safety improvements, such as raised pedestrian crossings and crossings that light up when pedestrians are present.
DeLaney urged the quick approval of a draft document on proposed road improvements to be turned over to the Transportation Planning Agency for consideration by the end of this month.
In other business, the board approved the engineering report for ITID's R-3 Road Plan, which will improve roads around public buildings, schools and parks.
The approval was for the engineer's report only and not for funding, which is anticipated to cost about $10 million to be funded through a bond issue.
Supervisor Tim Sayre made a motion to approve the report, which carried 5-0.
The board also approved a change order for completion of the Acreage Community Park expansion project, which was recently taken over by a new contractor.
James Orth with the engineering firm Craig A. Smith & Associates said that issues they found included sidewalks that were not ADA compliant, deficient asphalt and problems with the multipurpose field, including drainage and unsuitable base for sodding.
Supervisor Jennifer Hager made a motion to approve the change order, which carried 5-0.