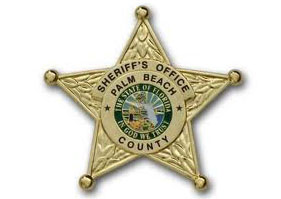 Meeting virtually using the Zoom software platform, the Wellington Village Council heard its annual report from the Palm Beach County Sheriff's Office on Tuesday, May 12.
PBSO Capt. Rolando Silva and his team presented the PBSO District 8 report, noting that Wellington is safer last fiscal year than the year before.
Responding to 80,897 calls in fiscal year 2019, some categories of the Uniform Crime Reports were up marginally, but overall, crime was down seven percent and, consequently, so were arrests.
"There were eight robberies last year in the entire village," Silva said. "There have been six so far this year to date, but other categories are trending in the right direction."
Silva reported that automobile crashes were up seven percent in 2019. "They were commensurate with the additional traffic during equestrian season," he explained.
Silva said that crashes are historically in consistent hot spots and that policing of those areas remains robust.
The PBSO has a target of less than 800 residential and auto thefts, and burglary crimes remained under that threshold — and were down from the previous year.
Clearing crimes with an arrest also met the benchmarks, but they were down because the number of crimes were down. Silva stressed that the PBSO works well with the State Attorney's Office to prosecute criminals.
"There were more traffic stops than in fiscal year 2018, and there were more verbal and written warnings, but without it being a goal, there were slightly fewer citations written," Silva said.
Wellington has a target of less than three auto crashes per 100 residents, and that benchmark was met with the policing efforts. "In Wellington, you are more likely to be injured in a crash than by a crime," Silva said.
This includes bicycle accidents. "Despite the increased bicycle traffic, people are riding bicycles everywhere, but there have been no problems with crashes related to bicycles," Silva reported.
Silva thanked the council for approving the new license plate reader program, saying that it was directly responsible for more than two dozen arrests, and in at least one case, stopped a perpetrator with a gun who was assumed to be actively involved in ongoing crimes.
Village-wide, there were 769 arrests in 2019 compared to 961 the previous year. DUI arrests were down, as well as crashes involving alcohol. "The Wild Stallion 3 program is working," said Silva, referring to a program that has stepped up DUI enforcement efforts during equestrian season.
When receiving assistance on joint cases in more than one county, Silva explained that the South Florida Task Force has been very complimentary of the license plate reader program.
Councilman John McGovern thanked Silva and the PBSO for the report. "Congratulations on another great report and another great year," he said.
Councilman Michael Napoleone congratulated the team for having lower crime rates. "We are lower than other communities in our peer group," he noted.
Silva thanked the council and the residents of Wellington for their support. He said that he has observed near total compliance with COVID-19 regulations.
"A lot of hard work goes into these numbers, and a lot of proactive efforts from our team," Silva said.
Mayor Anne Gerwig thanked residents for their efforts partnering with the PBSO. "I don't want just to look good — I want to be good, and we are," she said.
Village Manager Paul Schofield reported that the next council meeting is scheduled for Tuesday, May 26 with social distancing in the council chambers.