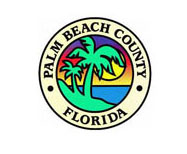 Palm Beach County has added an Interactive Testing Map with more than 50 testing sites and locations to the comprehensive COVID-19 web site located here. This map will help residents find the closest private or community-based testing location for them. Several of the sites are government supported and have free testing with a variety of restrictions and processes. Many others are private labs, urgent care facilities or pharmacies that will bill your insurance.
The map will be updated as new testing options become available. On May 18, Palm Beach County also began taking requests for homebound testing for those individuals who are unable to go to a testing site. This service is for elderly or disabled residents who have no way to access testing outside of their home. To see if you qualify for this service, call (561) 712-6400.
Since testing began, 61,100 people have been tested in Palm Beach County and the positive testing rate in Palm Beach County was 8.3 percent. For the latest information on other testing options and the latest news about Palm Beach County's response to COVID-19, visit www.pbcgov.com.