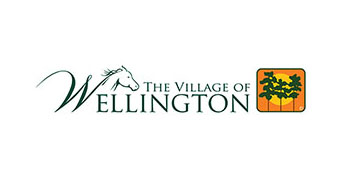 On Monday, May 25, Wellington will broadcast a virtual Memorial Day Ceremony to honor America's fallen war heroes. Traditionally, the village hosts a Memorial Day Parade & Ceremony at the Wellington Veterans Memorial. However, due to COVID-19 gathering restrictions, the decision was made to honor the men and women who fought for America's freedoms through a virtual tribute.
Wellington residents can tune in to WellingtonTV (Comcast channel 18, AT&T Uverse channel 99) on May 25 to watch special messages from the Wellington Village Council, a wreath-laying ceremony by local veterans from Wellington's Chris Reyka Memorial American Legion Post 390, as well as a reading of the names of our local veterans.
Wreaths will be placed at the Veterans Memorial for those who wish to stop by and pay their respects.
As a reminder, Village Hall will be closed on Monday, May 25 in observance of Memorial Day. No phone or walk-up service will be available. Services will still be provided online through the village's web site. For more information, visit the How Do I Web Page.