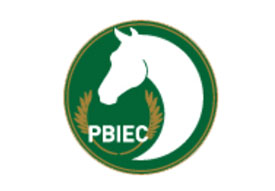 Over the past month, Equestrian Sport Productions (ESP) has been working with the various governing bodies in order to obtain the necessary permissions to resume competition at the Palm Beach International Equestrian Center in Wellington. The proposed schedule includes two weeks of schooling events after May 14, and three weeks of USEF "A" National and 4* Jumper-rated shows in June.
While ESP takes the COVID-19 threat very seriously, it also recognizes the economic hardship that has been placed on all equine industry professionals due to the lack of shows. In order to ensure exhibitor and staff safety at the Equestrian Village facility, an extensive list of COVID-19 safety protocols have been implemented since the shutdown in mid-March. These protocols are being enhanced as the newest information and recommendations are released by the World Health Organization (WHO) and the Centers for Disease Control and Prevention (CDC). ESP's modified COVID-19 protocols will then be submitted to local health officials.
ESP officials said they are cognizant of the serious nature of the pandemic. With the support of the State of Florida, Palm Beach County and the Village Of Wellington, the company plans to begin operating shows with strictly enforced protocols as soon as it is safe to do so.
More information regarding schedules and safety procedures will be available soon at www.pbiec.com.
Tentative USEF show calendar:
ESP June I: June 3-7 – USEF "A" Rated, Jumper 4*
ESP June II: June 10-14 – USEF "A" Rated, Jumper 4*
ESP Spring V: June 17-21 – USEF "A" Rated, Jumper 4* (pending USEF approval)
May schooling events will be announced as soon as accurate information can be supplied.