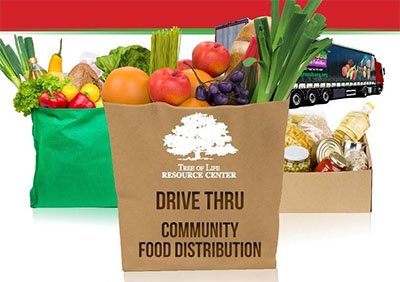 On Tuesday, May 5 from 10 a.m. to 1 p.m., Tree of Life Resource Center, a branch of Tree of Life Foundation International, founded by local philanthropist Amanda Schumacher, is hosting a Drive-Thru Community Food Distribution event at Dreher Park at 5683 Dreher Trail North in West Palm Beach.
The event, sponsored by Schumacher Automotive Group, will offer fresh foods such as produce, meats and dairy, plus non-perishable food items, to feed nearly 800 people from event partner Farm Share's the Big Red Truck and will open at 10 a.m. on a first-come, first-served basis. It will end at 1 p.m., or until supplies run out.
The City of West Palm Beach, a collaborative partner, is offering the Dreher Park location, along with volunteers, staff and police. The city also donated school supplies for distribution at the event.
To ensure the health and safety of the volunteers and community members, all attendees must adhere to the COVID-19 CDC guidelines and must remain in their vehicles and open their trunks when it is their turn in line.
For more information about receiving food, call the Tree of Life Resource Center at (561) 656-5601.