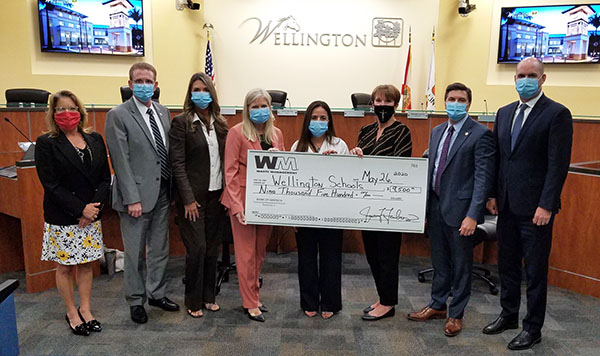 Solid waste rates in Wellington will remain unchanged at the current levels of $135 per unit for curbside service and $100 per unit for containerized service in the coming fiscal year, beginning Oct. 1, 2020.
As part of its regular agenda on Tuesday, May 26, the Wellington Village Council approved the preliminary non-ad valorem assessment rates for solid waste collection and recycling service for Truth in Millage (TRIM) purposes for properties with municipal waste collection services in Wellington.
Village staff noted that the Federal Emergency Management Agency will be reimbursing the village for $1.8 million, which goes into the Solid Waste Fund to handle emergency situations and hurricane debris removal. The fund currently has some $4 million.
"Basically, we are using some extra funds from the Solid Waste Fund so we don't have to raise the fee," Mayor Anne Gerwig explained.
The solid waste collection rates were lowered in 2016 and again in 2017. Since then they have remained unchanged at the current level. In August, the council will enter into contract negotiations with service provider Waste Management for the 2021-22 fiscal year.
The measure to set the solid waste collection rate passed unanimously.