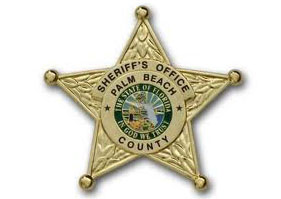 Palm Beach County Sheriff's Office District 9 in Royal Palm Beach reported an overall reduction in crime in 2019.
PBSO Capt. Ulrich Naujoks gave the District 9 annual crime report at the Thursday, May 21 meeting of the Royal Palm Beach Village Council.
"This is the meat and potatoes of our presentation," Naujoks said. "The total crime index is used to measure the crime rate per 100,000 individuals. I am pleased to announce that these incidents have dropped from 979 in 2015 to 712 in 2019."
The trend has been a reduction in incidents each year, with the most recent year's drop being the sharpest, from 820 incidents in 2018 to 712 in 2019.
According to the uniform crime report, which addresses seven categories, there was one murder last year in Royal Palm Beach, as opposed to two in 2018. There were seven sexual batteries in 2019, the same number as 2018. "All were acquaintance related," Naujoks said.
There were nine robberies in 2018 and 10 in 2019. There were 43 aggravated assaults in 2018, as opposed to 39 in 2019, a decrease of 9.3 percent. There were 24 burglaries in 2018 and 31 in 2019, an increase of 29.2 percent. A 4.9 percent decrease in motor vehicle thefts was reported, from 45 in 2018 to 43 in 2019.
"Of the previously mentioned 10 robberies, six cases were cleared by arrest, two are inactive and two were exceptionally cleared," he said. "Of the 10, seven were snatch and grabs. One occurred at the 7-Eleven on Belvedere Road and one was a carjacking outside the Dunkin' Donuts. Arrests were made in both."
There were 581 reported larcenies, including auto burglaries, in 2019 — 101 fewer than reported in 2018, which was a decrease of 15 percent.
"Of the 581 larcenies, 238 were shoplifting. That number rose from 205 in 2018 for an increase of 16.1 percent," he said. "Of those shoplifting incidents, 82 occurred at Target, 66 at Walmart, 16 at Lowe's, four at Costco and two at BJ's. These shoplifting cases accounted for 71.4 percent of the overall number of shoplifting cases."
Of the 23 residential burglaries in 2019, seven more than in 2018, only six were to secured homes.
"This is the first time we've had an increase since 2015," Naujoks said. "However, five were to empty residences or apartments, and one case was domestic related. Also, nine residences were left unlocked. Included in those nine were garages left open and bicycles were stolen, and in two, suspects entered unlocked patios. In summary, six locked residences were burglarized."
There were 256 vehicle burglaries in 2018 and 159 in 2019, a decrease of 37.9 percent.
"Vehicle burglaries accounted for 159 of the 581 reported larcenies," he said. "Of those 159 burglaries, 103, or 63.7 [percent], were to vehicles that had been left unlocked."
Naujoks noted that District 9 participates in numerous community events each year in cooperation with the village, including crime watch programs and food drives.
The Citizen Observer Patrol provided 6,091 volunteer hours in operations with District 9, including patrol miles, park patrol, business checks, assistance in motor vehicle crashes, aid to disabled motorists, issuing handicapped parking and parking warning citations.
Police Athletic League boxing is offered five days a week for boys and girls ages 8 to 17. District 9 also offers fingerprinting and unwanted drug disposal services.
The computer aided dispatch system captured 101,720 incidents last year. Of those, 79,963 were proactive calls such as business or residence checks and traffic stops. The remaining 21,757 calls were law enforcement calls for service. There were 253 fewer calls (1 percent) in 2019 than in 2018.