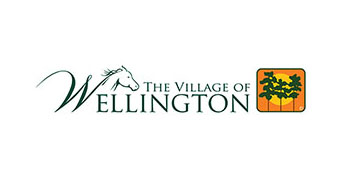 Wellington's Village Hall will re-open to the public on Monday, May 18, enabling residents to work with village staff in person. For the safety of residents and staff, the re-opening is limited and new safety measures have been put in place for those entering the building.
Visitors to Village Hall must follow basic safety measures: do not enter if you are sick or have symptoms of COVID-19, wear face coverings at all times, practice social distancing, use the new floor decals to maintain separation and follow directional signage
Wellington continues to provide all services online through the village's web site at www.wellingtonfl.gov. Village officials encourage everyone to continue taking advantage of these online services. For more information, visit the How Do I web page to get started.