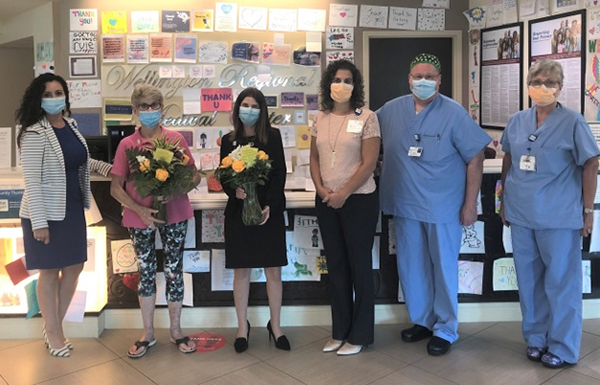 Every year during the first week of June, the Wellington Garden Club joins with garden clubs across the country to celebrate National Garden Week.
A special highlight this year was the planting of a Florida native Gumbo Limbo tree in Wellington's Foresteria Park on Wednesday, June 17. In addition to celebrating National Garden Week, the event also supported the National Garden Club President's Project "Plant America with Trees." The club sponsored the tree planting through Wellington's Commemorative Tree Program that is administered by the Public Works Department.
"This program is a perfect way for our club to enhance our community and to celebrate National Garden Week and the Plant America with Trees project," Wellington Garden Club President Jan Seagrave said.
WGC National Garden Week Chair Twig Morris agreed. "We are so grateful for the support our club receives from Wellington and are delighted we can show our appreciation in this way," she said.
On June 8, club members began National Garden Week by creating floral arrangements that were distributed to Wellington's first responders at four fire stations and two hospitals, as well as to Wellington's municipal offices and library.
The Wellington Garden Club is a nonprofit organization that has been serving Wellington area communities since 1982. Its motto is "Gardening Makes a World of Difference." For more info., visit www.wellingtongardenclub.org.