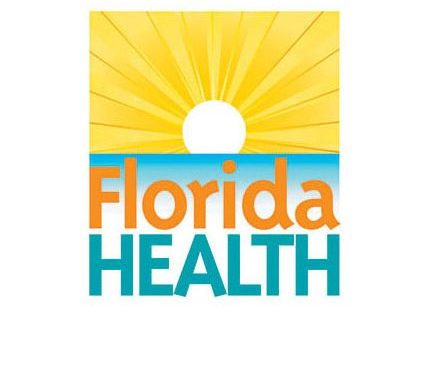 Palm Beach County cases of COVID-19 saw a recent uptick, largely due to the relaxation of social distancing, as well as a spike among migrant workers, according to Dr. Alina Alonso, director of the Florida Department of Health-Palm Beach County.
In an update to the Palm Beach County Commission on Tuesday, June 2, Alonso said Florida reported 56,830 cases with 2,460 deaths as of Sunday. That's 640 new cases statewide and nine more deaths in the last seven days, she said.
"Previously, prior to opening up, we had been at an average of 68 new cases per day," Alonso said. "We're more like about 100 cases per day now, so it has gone up. The importance here is to make sure that our hospitals and the other indicators remain inline, although the cases will be going up."
She said the highest concentration of new cases is in Belle Glade, with 190 total cases, noting that Indiantown and Clewiston also have high numbers that the department is watching closely, as well as Immokalee in Collier County, which has one of the highest COVID-19 rates in the nation.
Alonso said that observation outside the county is important due to migrant workers, who often travel together on buses to their jobs and are relatively unprotected due to an insufficient number of protective masks.
Alonso added that the situation in the Glades is being administered largely by volunteer doctors.
County Commissioner Melissa McKinlay, whose district covers the Glades area, asked Alonso to provide a record of what resources the State of Florida is providing to control the spread of the virus in the Glades.
"I've not heard our governor one time during those two-and-a-half months of this crisis do anything to acknowledge farmers, the work that these workers are doing, the food that they have been providing the communities; not one single communication of appreciation out of his office of what these workers are doing," McKinlay said. "The state needs to up its ante [and] put far more resources into this community. That includes going beyond volunteer workers."
Alonso said another area of concern in the county is in Lake Worth and Lantana, where many Guatemalan immigrants are concentrated.
She added that the county testing rate at 4.7 percent is slightly above the national testing rate, and slightly above the testing rate in the state.
She noted that most of the new cases are among 25- to 44-year-olds, with 17 percent of the cases, followed by 45- to 54-year-olds.
"The elderly are making up less of the numbers now," Alonso said.
Yet 92 percent of local deaths have been in people age 55 and above. "It continues to be the elderly who are really having problems in terms of death," she said. "That's where our death numbers are coming from, but look then at the new cases, that's where there's a greater number [of younger patients]."
She attributed this to a lack of safety protocols among younger residents.
"This younger group is the one that's not wearing masks," Alonso said. "This middle group here are the ones that are out in our community and working and so forth. My second concern is as we test more children, we will see that some of them actually do have problems and they do have to go to the hospital, and children have died in other places."