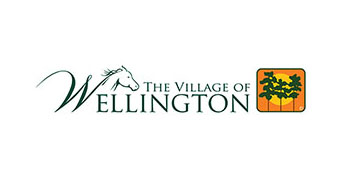 Wellington's Parks & Recreation Department is offering a variety of summer camps and academies. Registration is limited, and the Centers for Disease Control & Prevention guidelines are in place to ensure everyone's safety and to keep kids happy, healthy, active and engaged.
Art Camps
Visual Art (ages 7-13)
Drawing Camp (ages 7-13)
Nature through Art Camp (ages 7- 13)
Cheer & Gymnastics
Cheer, Hip-Hop & Gymnastics Camp (ages 5-15)
Stretch & Tumble Boot Camp (ages 5-18)
Enrichment
TumbleKid "Kamp" (ages 3-5)
Mad Science Camp (ages 4-11)
Equestrian
Horseback Riding Camp for All Abilities (ages 8-16)
Performing Arts
Dance Camp (ages 3-13)
Sports & Athletics
Basketball Academy for Boys & Girls (ages 7+)
Summer Fishing Academy (ages 6-13)
Rowing Camp (ages 12-16)
Soccer Academy for Boys & Girls (ages 5-14)
World Cup Soccer Camp (ages 6-18)
Speed & Agility Training Camp (ages 9-18)
Summer Tennis Camp (ages 6-16)
Coed Volleyball Camp (ages 10-16)
For information on all camps and academies, visit www.wellingtonfl.gov/camps or call (561) 791-4005.