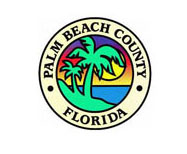 Palm Beach County's Pet Friendly Shelter is located inside the West Boynton Recreational Center at 6000 Northtree Blvd., Lake Worth, and is only available to Palm Beach County residents who reside in a mandatory evacuation zone, in a mobile home or in substandard housing.
Due to COVID-19 and the goal of keeping everyone as safe and healthy as possible, pet owners will NOT be permitted to stay at the Pet Friendly Shelter with their pets. Owners may drop pets off at the West Boynton Recreation Center Pet Friendly Shelter where they will be cared for by staff. After checking the pet(s) in, owners and family members may proceed to Park Vista High School, which is adjacent to the Pet Friendly Shelter, for human sheltering.
Suggested items to bring for your pets: Carrier for cats/leash and collar for dogs; pet food for 3-5 days; food and water bowls; light bedding for kennel where pet will be housed; any necessary medications for your pet; toys, chew bones, or other small enrichment items to keep your pet calm; ID tags with name and phone number attached to pet's collar or harness; vaccine records (all pet should be current on the rabies vaccine).
Pets will be cared for by experienced Animal Care & Control staff who will provide feeding, cleaning and limited walks for dogs, Dogs, cats, birds, and pocket pets will be housed separately.
This is a disaster relief shelter and should be only used as a last resort option. Check with your veterinarian or local boarding facility for additional options. For more information, call (561) 233-1200, ext. 0, or visit www.pbcgov.com/animal.