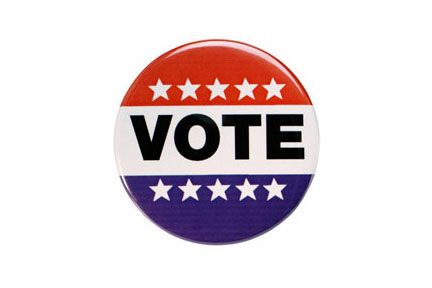 The Tuesday, Aug. 18 primary election set the stage for fall's general election, although there were few big surprises.
In the closely watched race for the 15th Judicial Circuit Court Group 30 seat, it took a weekend recount before the November matchup became clear.
Incumbent Judge Jaimie Goodman and attorney Adam Myron will advance to the Nov. 3 ballot after Goodman got 89,385 votes (36.53 percent) in a three-way race, below the 50 percent threshold to secure the seat outright.
Myron narrowly defeated third-place candidate attorney Caryn Siperstein 77,861 votes (31.82 percent) to 77,434 votes (31.65 percent) after a recount released by the Palm Beach County Supervisor of Elections Office on Monday, Aug. 24.
In other court races, incumbent Group 16 Judge Jeffrey Gillen easily defeated challenger Henry Quinn Johnson, taking 61.8 percent of the vote to Johnson's 38.2 percent. In the Palm Beach County Court Group 12 race, incumbent Judge Debra Moses Stephens also easily retained her seat, defeating challenger Jaianna Seaborne 69.84 percent to 30.16 percent.
The primary also set up the races for three local seats in the U.S. House of Representatives.
In the closely watched District 18 race, two lopsided primaries saw Republican incumbent Brian Mast advance to the general election to face Democrat Pam Keith. Mast defeated Nick Vessio in the Republican primary, taking 86.04 percent of the vote to Vessio's 13.96 percent. On the Democratic side, Keith defeated Oz Vazquez 79.81 percent to 20.19 percent. The district is mostly based in the Treasure Coast, but includes northern Palm Beach County, including parts of Royal Palm Beach and The Acreage.
In District 20, which includes parts of The Acreage, Loxahatchee Groves and Royal Palm Beach, longtime incumbent Alcee Hastings defeated challenger Sheila Cherfilus-McCormick 62,759 votes (69.28 percent) to 27,831 votes (30.72 percent) in the Democratic primary. Hastings will face Republican Greg Musselwhite in the heavily Democratic district. Musselwhite narrowly won his primary against Vic DeGrammont, taking 5,394 votes (52.02 percent) to DeGrammont's 4,975 votes (47.98 percent).
In District 21, which covers much of central Palm Beach County including most of Wellington and Loxahatchee Groves, incumbent Lois Frankel defeated Guido Weiss 85.98 percent to 14.02 percent in the Democratic primary and will go on to face conservative firebrand Laura Loomer, who won a six-way Republican primary taking 42.53 percent of the vote. The district is considered a fairly safe Democratic seat.
In the Democratic primary to replace retiring State Sen. Kevin Rader in District 29, State Rep. Tina Polsky defeated former State Rep. Irv Slosberg. Polsky took 39,522 votes (69.34 percent) to Slosberg's 17,476 votes (30.66 percent). Polsky will go on to face businessman Brian Norton, the Republican candidate, in the general election.
In the Democratic primary for Palm Beach County Sheriff, longtime incumbent Ric Bradshaw defeated retired Riviera Beach Police Major Alex Freeman. Bradshaw took 93,201 votes (61.32 percent) to Freeman's 58,793 votes (38.68 percent). Bradshaw will face Republican Lauro Diaz, a retired PBSO captain, in the general election.
For Palm Beach County Supervisor of Elections, incumbent Wendy Sartory Link, who was appointed by Gov. Ron DeSantis last year, defeated Paulette Armstead. Link took 173,488 votes (71.79 percent) to Armstead's 68,156 votes (28.21 percent). The race was a universal primary, and Link won the seat outright, facing no challengers in the general election.
Two races were on the Democratic primary ballot in the Port of Palm Beach District. In Group 2, incumbent Katherine Waldron defeated Peyton McArthur, taking 30,937 votes (72.88 percent) to McArthur's 11,514 votes (27.12 percent). Waldron now faces Mike Whalen with no party affiliation and write-in candidate Robin Rance-Hoffman in November. In Group 3, incumbent Jean Enright defeated Clarence "Chief" Williams, taking 23,699 votes (55.25 percent) to Williams' 19,194 (44.75 percent). Enright will face Republican Roderick Clarke and write-in candidate Albert Heyward in November.