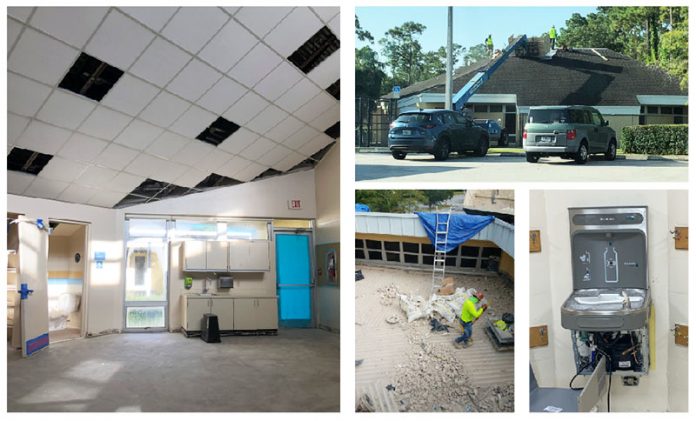 Wellington Elementary School has been abuzz this summer, but not with the voices of school children. Instead, the sounds of power tools have been reverberating throughout the halls as many renovation projects have been completed, with more being worked on in the coming fiscal year.
Money for the long-planned work comes from the one-cent sales surtax approved by voters in 2016. The money raises millions each year to be split between Palm Beach County, the Palm Beach County School District and the county's municipalities.
Work at Wellington's oldest school has included a deferred maintenance project, so it is not new construction. Instead, it is the replacement of existing items that are out of date. Messam Construction is the firm doing the $3,780,283 project. All the work is taking place in buildings 5 through 13. There is no work being done in buildings 1 through 4, which were modernized in 2010.
While the work is slated to be completed prior to the start of the school year, it will be some time before students get to enjoy their renovated surroundings, since all county schools will start the year Monday, Aug. 31 with distance learning due to the pandemic.
Just as students love the smell of a new book, new is the watchword for the upgrades and renovations. Work at Wellington Elementary School includes new interior waterproofing, new flooring, new LED light fixtures, new water heaters, new ceiling tiles, new window blinds, new drinking fountains (not as tall as you might remember them from when you were in elementary school), new exhaust fans and all newly renovated bathrooms including new floor tiles, new wall tiles, new fixtures and new accessories, plus there is a new concrete sidewalk to provide ADA accessibility to the recreation field.
The work will continue with a slate of projects to complete before the next school year. These include new air conditioning units, reroofing flat roofs for classroom pods, new water shut-off valves and new energy management system controls.
See video from this project here.