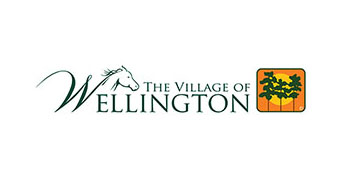 The Wellington Village Council reviewed capital projects included in next year's budget at a workshop session held Monday, Aug. 10.
The $14 million budget for capital improvements in the fiscal year 2020-21 budget covers 29 new or ongoing projects, including distinct portions of larger projects.
The capital improvements budget is broken down into $9 million for utilities-related projects and about $5 million for other governmental endeavors.
Director of Administrative & Financial Services Tanya Quickel presented the staff-prepared preliminary budget for a workshop before its initial reading at Tuesday's council meeting. She said that some of the projects utilize grant money and that such projects are only done with matching grants.
Village Manager Paul Schofield, who was back on his first day in the office after recovering from COVID-19 and working from home for the past six weeks, said that in the case of utilities, the costs are captured by developers and users who benefit from the projects. "Existing residents are not paying for this," he explained.
Most of the items in the budget are ones that the council has reviewed in some form previously.
"These are all things we have seen before, except the waterside playground. That is new to me," said Mayor Anne Gerwig, referring to a $400,000 project for a new children's playground that is funded in part by a $200,000 grant.
The proposed budget expenditures includes the following: communications and technology investments of $280,000; neighborhood entrance signage of $80,000; neighborhood parks program spending of $300,000; a parks improvement program of $500,000; village-owned facility improvements to modernize and improve customer service (some related to COVID-19 responses) of $100,000; Town Center improvements of $400,000; turn lanes and traffic engineering of $297,000; the ongoing Acme Improvement District renewal and replacement program spending of $740,000; Section 24 trail bridges (a grant in progress) at $400,000; sales surtax projects at $341,000 and the Wellington High School Sports Complex at $1,500,000.
"Village parks will receive upgrades and improvements to ensure the safety and usefulness of the neighborhood parks system," Quickel said.
Proposed utilities projects with expenditures next year include: $2,035,000 in water supply improvements, $2,750,000 for work on the water treatment system, force main wastewater system work at $700,000 and $3,700,000 for the water reclamation facility.
Schofield said that the village is using pipe lining replacements in neighborhoods for strictly storm water use. These surface water management system improvements will address sections where inspections indicate significant deterioration and imminent failure in drainage pipes.
The process relines existing old corrugated metal drainage pipes with a new fiberglass liner that is almost the same size, just slightly smaller, to slip inside through a boring technique and extend the life of the existing pipe.
The work is part of a 5-year program and is subject to a $2.7 million grant application that is in progress.
Gerwig was concerned that the ongoing neighborhood entrance signage program had not received adequate resident input. The program upgrades or replaces neighborhood entrance signs throughout the village with signage that is more consistent and made of more durable materials.
The program anticipates that one to three signs will be replaced each year until all have been completed.
"I really like them, but it seems to me we should get some resident input," she said.
Schofield assured her that input would be collected. "We will talk to the Pinewood residents," he said, referring to the first neighborhood where a sign is being replaced.
The walkways at the Marjorie Stoneman Douglas Environmental Preserve, the Section 24 trail improvements, will be replaced involving a reconstruction of the entire walkway using synthetic material rather than pressure-treated wood.
Schofield pointed out that the existing walkway is a decade old. "Ten years is not out of the ordinary to be replacing [the walkway] now," he said.
The much-anticipated Wellington High School Sport Complex, in which the village foots the bill for recreational facilities on school district land, thus preserving village land for future use while gaining access to the facilities, is expected to have its Phase 1 completed this month.
The project includes the funding, planning, design, construction and the maintaining of improvements, including four synthetic turf athletic fields, eight tennis courts and three basketball courts on the school's campus. Funding includes relocating the field event and equipment area, revamping the parent drop-off loop and resurfacing the existing stadium field with a synthetic turf. Phase 2 construction will occur in fiscal year 2020-21.
New and replacement assets are part of the budget, and these include new computers, three new vehicles, as well as software and other equipment.