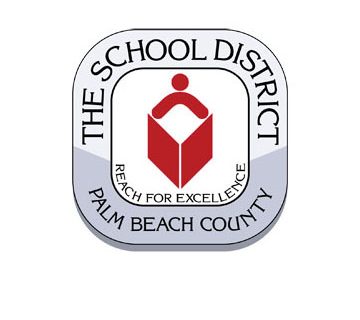 The Palm Beach County School Board wrestled with an amended proposal mandated by the Florida Department of Education in a special meeting Wednesday, Aug. 12 that will give parents more control over when their children physically return to school buildings.
This most recent change does not alter the fact that the school year will begin Monday, Aug. 31 with distance learning, returning to in-school learning when it is deemed safe. However, instead of a phased return by grade level, all grade levels will be allowed to return once campuses re-open, based on parent choice.
Palm Beach County is one of three Florida counties, along with Broward and Miami-Dade, that are under a state-imposed Phase 1 re-opening, which requires the closing of certain businesses and other operations until it is deemed safe. Until Palm Beach County moves into Phase 2, all students will remain on distance learning.
After hearing about an hour of telephone messages mostly from parents concerned about their children returning to physical classrooms before the pandemic slows, School Board Member Sharon Brill said that much of the parents' angst was due to uncertainty regarding health protocols once students return to in-person learning. She encouraged them to sit in on the school board's Wednesday, Aug. 19 meeting, where more details will be discussed about students physically returning to school.
Superintendent Dr. Donald Fennoy said the amended plan recommends starting the school year with distance learning for all students and returning to brick-and-mortar, in-person learning when county health conditions permit, based on parents' choice.
Deputy Superintendent Keith Oswald said the purpose of the meeting was to review changes received from the Florida Department of Education regarding the Palm Beach County School District's re-opening plan.
"Just recently, we did receive some specific feedback that requires us and the board to take on regarding a return to brick-and-mortar," Oswald said. "In addition, we'll talk about and provide more detail on the roadmap to physical re-opening, and upon approval by the school board, we'll submit the plan back to the Department of Education."
On July 15, the school district submitted a plan to the state recommending distance learning at the start of the school year. He noted that the school district is providing wi-fi connections to families that do not have access to the internet.
"Our principals are working hard in their communities to make sure that all happens," Oswald said.
What was not approved by the DOE was the school district's recommendation for a "dimmer switch" or staggered learning approach to re-opening, based on grade level and on the individual student's needs.
"When we do enter into Phase 2, that opportunity has to be available to all of our students," Oswald said. "Based on that feedback, all other aspects of the plan that was approved on July 15 remains intact. However, what has been removed is this staging for our families."
Fennoy emphasized that families would still have a choice.
"We're not requiring everyone to come back to school at the beginning. It is a choice, and there are other pieces associated with this in terms of our finances and our ability to maintain some of our federal and state statutes that will now be fixed by allowing our families a choice," he said.
The state does have the ability to withhold state and federal funds needed by the school district to operate if the DOE does not sign off on the final re-opening plan.
School Board Member Dr. Debra Robinson said she was unhappy that the school board did not have the final say in what she considered local decisions.
School Board Member Erica Whitfield made a motion to approve the amended plan, which carried 6-1 with Robinson opposed.