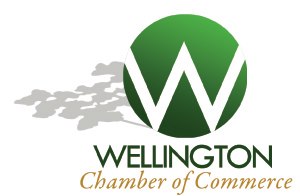 Flavors of Wellington 2020 was delayed due to COVID-19, but the Wellington Chamber of Commerce's signature tasting event will return on Thursday, Oct. 8 from 6:30 to 9:30 p.m. The new edition, however, is a pandemic-safety-compliant version that takes participants by trolley to eight secret locations throughout the community, rather than gathering everyone together at one location.
"We are not revealing the locations prior to the event to keep non-participants from showing up," Wellington Chamber Executive Director Michela Green said. "We can't have a big tent and invite everyone in, so we are using social distancing on trolleys to take the people from place to place. Space is more limited this time."
The 17th incarnation of Flavors has some surprises besides the list of venues to be visited. "There will be a special events app featuring everything participants need to know about the exhibitors, sponsors, virtual vendors, celebrity judges and more," Green said.
Some things are not such a surprise, but a comfort in knowing the event is CDC compliant for safety's sake. Everyone must pre-register and check in at registration before departure. They sign a release and receive a temperature check, mask and wrist band to show they are on the tour. Individual cars are not allowed. The trolleys will depart promptly at 6:25 p.m. There will be assigned seating on the trolleys.
"Each trolley will be sanitized to CDC recommendations at every stop, prior to passengers embarking after the visit to the venue where they have been hosted in an outdoor setting," Green said. "Each trolley will follow a path to the vendor stops with ample time at each venue to savor or sample their wares. There is something for everyone."
Parking is at the Mall at Wellington Green, and parking and registration opens at 5:45 p.m.
Celebrity judges will be on hand to critique. They are Wellington Mayor Anne Gerwig; Lee Frankhouser, executive vice president of private banking at Professional Bank; Ravi Culbertson, vice president and private banker at Professional Bank; Wellington Chamber President Lisa Banionis; and Taylor Morgan, president and co-founder of Quench Time, CEO and founder of www.localdines.com, and founder of the Taste & Travel Dinner Series.
Sponsors include FPL, Professional Bank, Schumacher, the Mall at Wellington Green, Live 360° and Hack Tax & Accounting Services.
Call (561) 792-6525 or visit www.wellingtonchamber.com for more info.