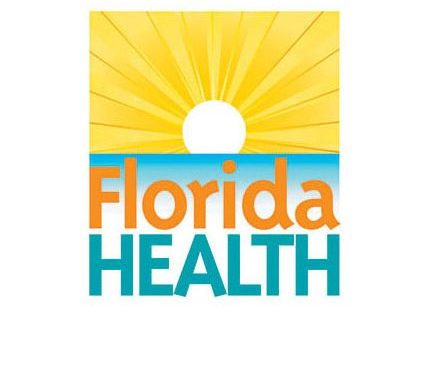 Palm Beach County's COVID-19 numbers continue to trail a distant third behind Miami-Dade and Broward counties, Florida Department of Health-Palm Beach County Director Dr. Alina Alonso told the Palm Beach County Commission on Tuesday, Sept. 22.
Miami-Dade leads the state with 167,153 cases, followed by Broward with 75,801, and Palm Beach has a total 45,425 with 94 new cases, 3,562 hospitalizations with 10 new hospitalizations, and 1,277 deaths with no new deaths, Alonso said.
This led some county commissioners to question why Palm Beach remains grouped with the two leading counties, and why Palm Beach must continue to follow special phasing guidelines for the three South Florida counties mandated by the state.
"We're trying to get there, slowly but surely," Alonso said.
The Tampa area's Hillsborough County is close behind Palm Beach at fourth place with 40,898 cases, followed by Orlando's Orange County with 39,056 cases.
Palm Beach County is below the state positivity rate per 100,000 at 3.0 percent. State positivity is 3.2 percent.
Alonso said the numbers are promising, as the county re-opens facilities that have remained closed, but her area of concern remains with new cases versus new deaths.
New cases remain in younger age brackets, while the older age brackets of 55 and above have the highest number of deaths, with 40 percent of cases in ages over 85 dying — 511 out of a total 1,782 cases. The 15 to 24 age group has seen two deaths out of a total 7,091 cases.
"This is not just numbers, there are deaths occurring," Alonso said. "When these younger adults get COVID-19, we need to be aware and careful. At that age, you can feel invincible."
She said her department has been working with school principals and staff since schools re-opened this week to enforce cleaning and social distancing.
"They will be wearing their masks in school and maintaining their distancing," Alonso said. "They are going to be cleaning every day. There is an assigned desk chart for each classroom and the bus for the contact tracing, so we know exactly where the kids are."
She does not expect to see a lot of additional positivity in the elementary and middle schools but will watch the high schools more closely.
"Into the high schools, we start getting with the seniors, as they venture out to do the things we tell them not to do but they will do, and, of course, the universities," Alonso said. "That's where we are seeing a large number of our positivity, not on campus, but when they go off campus."
Emergency Management Director Bill Johnson said the COVID-19 Education & Compliance Team has received 5,305 complaints and visited 3,243 sites.
"Overall, we are seeing good compliance within our community, and overwhelmingly the work of the CECT is educational, not punitive," Johnson said.
Commissioner Melissa McKinlay said she was concerned about young adults driving at night to private parties, one of which was said to have happened in the Loxahatchee area recently.
"The thought of a couple of hundred young adults driving out to Loxahatchee scares me just as much as COVID-19 does," McKinlay said, adding that she is working with the West Palm Beach Downtown Development Authority to look at re-opening some entertainment businesses.
"We do need to look at how we are going to slowly re-open those types of businesses," she said. "As much as it scares me, I do think that one of the ways that we could avoid that type of behavior is if we extended the hours of operation beyond midnight… If we can keep them there a little bit longer, they are less likely to go out afterward."
Learn more about the county's COVID-19 response at www.pbcgov.com/coronavirus.