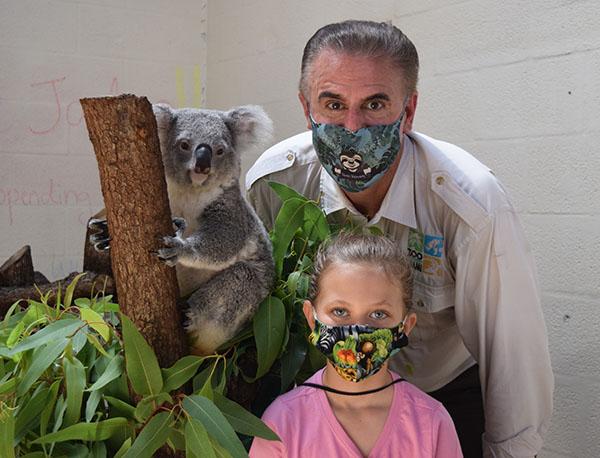 Make-A-Wish Southern Florida granted eight-year-old Loxahatchee resident Jadyn Blanco's wish to meet Ron Magill at Zoo Miami on Friday, Sept. 4.
Blanco has been undergoing treatment for a brain tumor and has always had a passion for animals. She wanted to learn how to care for the animals from Magill, who she discovered online through Zoo Miami's "Zoocademy" video series while she was in treatment.
Blanco became the first person ever to have the zoo open exclusively for her, and the longtime wildlife ambassador had lots of surprises in store for his biggest fan. Blanco enjoyed a behind-the-scenes tour from someone who cares about animals as much as she does. Her VIP experience included up close and personal encounters with snakes, koalas, rhinos, sloths and some of the big cats she loves most.
Make-A-Wish Southern Florida has granted more than 12,000 life-changing wishes since 1983 for children who have critical illnesses. It aims to grant a wish for every medically eligible child in its territory and understands that wishes aren't just nice, they're necessary for kids and families during some of the most difficult times of their lives. Learn more about Make-A-Wish at www.sfla.wish.org.