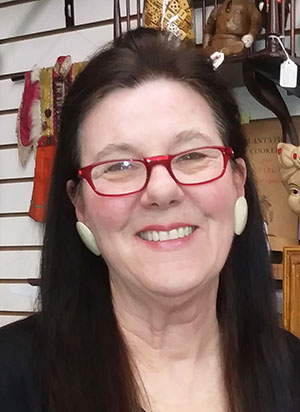 THE SONIC BOOMER
Yesterday was my anniversary.
Mark and I got married over Labor Day weekend on Jekyll Island, Georgia, at what used to be a private club and winter retreat for Rockefeller, Pulitzer, Morgan and all those other rich, successful guys who were both leading America into the Industrial Revolution and holding it in a vise grip of monopolies and backroom deals.
Things are so much easier when you don't have to play by the rules.
If you have visited Jekyll (either as one of our wedding guests or on your own) and you want to retain unblemished memories of this picturesque island and its legendary inhabitants, don't buy the book The Creature from Jekyll Island like I did.
As anyone might, I assumed the story would be about some Black Lagoon-type monster that Will Smith had noticed while setting up a tee shot for Matt Damon (yes, Director Robert Redford filmed The Legend of Bagger Vance on the island and I happened to be there at that time — so exciting), but no.
Creature, instead, turned out to be an exposé of the federal banking system — a monster much more real. According to the book, it seems as if those island-cavorting "Powers That Be" looked up from their New York desks one day to discover that the Gold Rush out west was threatening their manipulation of the value of money back east. Oh, no!
A quickly organized clandestine meeting at Jekyll and the emergency creation of the Federal Reserve put a stop to that nonsense! Gold — who needs it?
But, at the time of my wedding, I had not yet read the book nor peered into the windows of the shiny black classic cars used in Redford's movie. I was an innocent and, as such, had a wonderful time.
The weather was fabulous, unlike most Indian Summers in Georgia (wait a minute… is that supposed to be Native American Summers nowadays? If so, I apologize). Two separate hurricanes were roiling toward the island and threatening to ruin everything, but they veered off in the middle of the night leaving only cool breezes behind.
When day broke, hotel staff was out on the croquet field picking up downed branches and debris as I looked lazily around my room for "something borrowed, something blue."
We got married in the little chapel on the grounds with me in my Roaring 20s best — dress cut at mid-calf and a hat that looked as if I was wearing it backward. My single bridesmaid cut a solemn yet beautiful figure as she floated down the aisle, and Mark's sons, standing alongside him, were as handsome as handsome can be.
The brief ceremony was followed by lunch on the lawn — served in little white boxes by a flurry of attendants — because the guests were already off to one of three activities. They had their choice of a golf match ("The Wedding Invitational"), historic scavenger hunt ("If you can't find it, ask the staff") or an afternoon at the island's water park (I wanted a "kid-friendly" wedding). That evening, there was a reception indoors with a little chocolate wedding cake, and the rest of the weekend was up to the guests.
It was picture-perfect. No double-hurricanes; no "Creatures of the Federal Banking System" and not a single guest wearing a surgical mask. Ahhhhhhh.
Click here to follow Deborah Welky's Sonic Boomer humor column on Facebook.