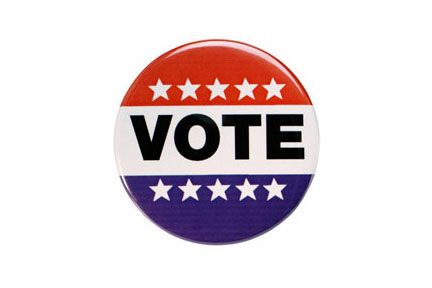 During a presentation to the Palm Beach County Commission on Tuesday, Oct. 6, Palm Beach County Supervisor of Elections Wendy Sartory Link said her office is seeing record-breaking registration numbers and voter turnout from vote by mail.
"We have an unprecedented expansion of the vote by mail requests, and we are dealing with all the uncertainties related to COVID-19," Link said.
Monday, Oct. 5 was the deadline to register to vote in the general election, and Link said that there were hundreds of people at the election centers on Monday in response to a massive media campaign by her office.
"We are really pushing, trying to make sure that we're giving everybody that last opportunity to get in and register to vote," she said.
Her office had 2,642 in-person registrations on Monday.
"That's an awful lot, and we were staffed up because we didn't want any of those folks to just drop off their registration and find out it was incomplete for some reason," Link said. "We had everybody stay while we processed their application."
She noted that the state had some complications with online applications Monday night, but by 8 p.m., the county has received 10,020 online registrations.
"That tells you that just in a couple of days, we had more than 12,000 registrations," Link said. "Right now, we're at over a million voters registered to vote in the upcoming election."
Vote by mail has begun, with more than 439,000 ballot requests processed, and more than 99,000 who have already returned their ballots.
"For the March election, we had a total of 89,000 returns for the entire election," Link said as a means of comparison.
The elections offices are getting a lot of drop-offs, although many voters are taking advantage of the prepaid postage underwritten by the county commission.
"We have lines every place [dropping off early votes], but I do think the prepaid postage that you agreed to helped a lot. We're seeing that 70 to 75 percent of the people are using the mail."
Link stressed that people can only drop off ballots at one of the four Palm Beach County Supervisor of Elections offices at the current time, although by next week, more drop-off locations will be available.
"There has been some confusion," she said. "We have had some people who dropped into book drops at night at the library. By late next week, we will have cameras at the outer offices, and we will have drop-offs at the outer offices, as well."
Beginning on Oct. 19, the law allows the collection of vote by mail ballots at early voting sites.
"We have 18 early voting sites, and they're going to be open from 7 a.m. to 7 p.m. from Oct. 19 through Nov. 1," Link said.
Early voting vans, clearly marked with Supervisor of Elections insignia, will also be made available at 17 of the 18 early voting locations.
"We have secured 25 vans that will be wrapped," she said. "With COVID-19 and people being concerned, we want to make sure that we have the fewest number of people all congregated together."
Link added that her office is offering hazard pay for poll workers and has hired janitorial services to keep the polling locations clean.
Visit www.pbcelections.org to find early voting sites and other voting information.