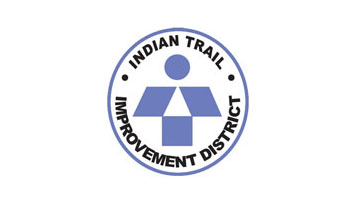 The Indian Trail Improvement District will hold another "Keep it Reel" catch-and-release fishing event at the M-1 impoundment in the northwest part of The Acreage on Saturday, Nov. 7 from 7:30 a.m. to 4 p.m.
This will be the third fishing event at the impoundment since Parks & Recreation Director Elizabeth Ricci started with ITID last year.
"It started when I started," said Ricci, who has been trying to implement new recreation programs in the area. "We are following CDC requirements for social distancing and masks if people aren't far enough apart."
The fishing event is an effort to take advantage of potential ITID recreational resources that have not been utilized. The 700-acre M-1 Basin impoundment, which is almost surrounded by the J.W. Corbett Wildlife Management Area, stores stormwater runoff from across ITID utilizing large pumps to draw water into the compound but has not been utilized previously for recreational purposes. The compound is three miles from a paved road and largely inaccessible except for ITID staff.
"We're trying to utilize the M-1," Ricci said. "There's a big desire from residents to be able to go out there, and it has never been open to the public before."
ITID was attempting to hold monthly fishing events at the compound but shut the program down when the pandemic arose.
"Now that we've gotten more comfortable with the [CDC] guidelines, we've decided to start it back up," she said.
ITID staff mows the property around the pump station before the event to make it more accessible and to assure that no creatures are about that might endanger visitors.
"We go out there a couple of days before the event to mow the lawns and spot check to make sure that there are no hazards out there prior to the event," Ricci said.
Two staff members will be on site to have attendees sign waivers and monitor to ensure safety. The Florida Fish & Wildlife Conservation Commission has been notified about the event and may have personnel present to see that participants have fishing licenses, she added.
No public restrooms are available at the site, and all participants must maintain social distancing and wear masks when social distancing is not an option. Participants are asked to abide by district rules and FWC regulations and be good stewards of the environment.
Participants will be required to sign a release waiver and not disturb or approach wildlife, especially those with sharp teeth and/or venom. No driving or parking is allowed on the berm, and a valid Florida Fishing License is required.
Fishing will be catch and release, and no entry into the water or use of floatation devices will be allowed, including boats, kayaks, canoes, stand-up paddle boards, wading, swimming or floating. No alcohol, drugs or hunting will be allowed. Anyone who does not abide by the rules or the direction of district staff will be asked to leave.
To get to the compound, head west on Hamlin Blvd. from Seminole Pratt Whitney Road to 190th Street North. Go north on 190th Street North to 94th Street North and go west through a yellow gate 2.6 miles to the impoundment.