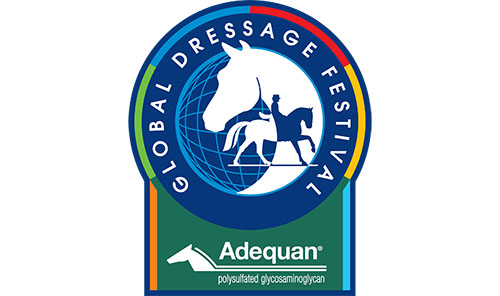 One year made quite a difference in the Wellington Village Council's reaction to Equestrian Sport Productions' request for a seasonal permit to operate the 2021 Adequan Global Dressage Festival at Equestrian Village.
Last year, the council was livid that long-promised road improvements had not been made, and show officials said that settlements necessary to make that happen were near and the work would be the top priority once the 2020 season had ended.
Then came COVID-19. The discussion on Tuesday, Oct. 27 was less on the roadwork and more on what Wellington can do to help the shows go on during the current pandemic.
Last year at this time, Equestrian Village received yet another conditional use permit amid threats that the situation could not go on forever. The seven — now eight — year delay in upgrades to the roadway and facilities that have been a perennial condition for approval have still not been completed.
This year, they all came together for the good of the community, which may not even be permitted to view the shows in person, asking Equestrian Sport Productions President Michael Stone what else they could do for him.
The council approved the seasonal use permit, which will allow the dressage show grounds to operate over the winter season despite the eight-year-long delay in implementing several of its original conditions of approval.
The concern is regarding access to the site, located at 13466 South Shore Blvd. at the northeast corner of South Shore Blvd. and Pierson Road. A promised turn lane and additional access point to relieve congestion remains incomplete, now two years after show officials said they hoped to have it completed soon.
No members of the public showed up for the hearing, and there was no public comment. Attorney Dan Rosenbaum was again present representing Wellington Equestrian Partners and Equestrian Sport Productions, the owners and operators of the dressage facility.
Once the conditions get fully met, the seasonal use permit will become unnecessary, and the facility would be able to operate without special council approval. Last year, Village Manager Paul Schofield explained that two years before, the turning lane on Pierson Road received a qualified bid of nearly $1 million. This amount could be paid to the village, and the work could be included in a project the village already has planned for the same road.
The 2021 dressage festival will go on as planned, of course. In fact, there may be more riders than ever. However, pending the COVID-19 situation in January, they may ride before empty stands.
Stone said that the village could simulcast footage of the events, live-streamed on the internet and hopefully available in local bars and restaurants, on the village's TV channel.
Village Attorney Laurie Cohen pointed out that in order for the village to do this, they would have to be a co-sponsor and there would need to be an agreement in place.