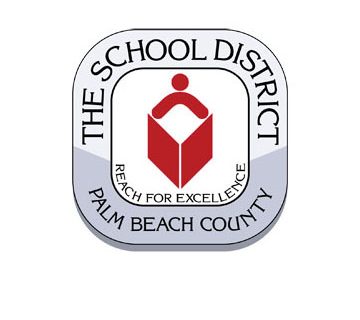 The Palm Beach County School Board locked down the time parents may enroll their children for either distance learning or classroom teaching at a special meeting on Wednesday, Oct. 1 after issues arose with students vacillating between both options.
Superintendent Dr. Donald Fennoy said that since Sept. 21, teachers have been simultaneously teaching students both remotely and in the classroom under COVID-19 conditions.
"Our most recent numbers indicate that roughly 36 percent are on our campuses while 64 percent remain in distance learning," Fennoy said. "I want our educators, parents and students to know we hear you. We understand your concerns. Simultaneous teaching is not ideal, but it is our best solution right now."
He said teachers are working hard to engage two different groups of students at the same time.
"Teachers are also creating additional lesson plans to be as effective as possible," Fennoy said. "Amid all this, students may feel slighted as the attention between them is divided. That choice, however, has proved to be more fluid than intended. Currently, we are seeing more students bounce back and forth between in-person and distance learning. This fluidity is taxing our teachers and many of our departments throughout the district. It also makes contact tracing significantly more difficult in the case of an individual who tests positive for COVID-19 on one of our campuses."
In the next few weeks, the district will try to stabilize enrollment by requesting that parents lock in their instructional choice for the remainder of the semester ending Jan. 29, as well as the beginning of the second semester, which begins Feb. 2.
Deputy Superintendent Keith Oswald said locking in the choices will help assure safety on campuses, improve instructional models being implemented and allocate staff.
"Currently, we are down almost 7,500 students, which is a significant decrease in enrollment… and something we do need to address," Oswald said.
Since virtual enrollment is considerably higher than in-class teaching, locking down enrollment will give teachers time to adjust their teaching models, as well as stabilize campus safety, he said.
"In particular, in the second semester, we're talking about assessments earlier," Oswald said. "There's a lot of assessments that occur on our campuses as we work with the state to see what kind of guidelines they provide us for students enrolled in distance learning. We know that there are some situations that students are going to have to come onto our campuses to take these, whether they are state tests or potential accelerated tests, so we do want to allow time for schools to prepare for that testing season."
Beginning on Monday, Oct. 5, the window would open for parents to go to the school district web site and change the learning preference for their children.
"If they are not making a change, they do not have to do anything," Oswald said. "We would close that window on Oct. 14, allowing our schools approximately two weeks to make any changes."
The changes would take effect on Nov. 4. The board approved the item 7-0.