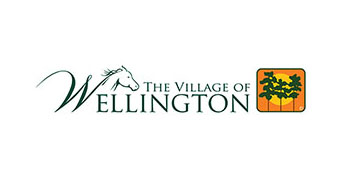 Wellington's Public Safety Committee held a virtual meeting via Zoom on Wednesday, Sept. 23. The meeting featured reports from Palm Beach County Sheriff's Office Lt. Eli Shaivitz, Palm Beach County Fire-Rescue District Chief William Rowley and Education Committee Member Donna Baxter, who works at Palm Beach Central High School.
The PBSO and Fire-Rescue representatives delivered the expected results of low crime and quick response times, but Baxter's report on school safety was one that was "beyond imagination, just months ago," she explained.
"There is a tracking system — every student has an assigned seat, so if there is an issue down the road, we know where that child was sitting in relation to someone who might turn up positive [for COVID-19]," Baxter said.
She described massive efforts to prepare the brick-and-mortar facilities for the return of students, despite only about 30 percent returning to Palm Beach Central. "It has been a great success, with social distancing and masks," Baxter noted, adding that great effort has been made to make sure that all students have computer devices and reliable internet connectivity.
Baxter continued that teachers are allowed to work remotely due to medical circumstances, and she and her husband have such issues, so she is among the teachers working from home with documented medical circumstances and principal approval.
These teachers teach via Google Meet, instructing students who are at home, in a classroom or somewhere else on the school campus — all watching remotely. Additional teachers have been hired to teach students actually in the classrooms or proctor the overflow students in remote locations on campus who watch remotely on devices.
"There have been challenges, and it is cumbersome," Baxter said. "For the foreseeable future they will be taught at home and at various locations on campus."
She noted that all students have intermediate diagnostic testing scheduled. "That goes on to make sure that the children are keeping up," Baxter said, adding that money from the village's Keely Spinelli grants will be used for remediation of any students falling behind.
Public Safety Committee Member Jacqueline Hutman added that there is a free tutorial service available for students who need it by contacting the village.
"No one wants to see this situation, which was out of everyone's control, negatively impact the students," Baxter concluded.
The PBSO report noted that crime has been trending down during the virus emergency.
"That's no surprise," Shaivitz explained. "It's not that it has completely fallen off, but a lot of the numbers have fallen off during corona. Things are expected to pick up as we move into Phase 3."
Shaivitz said the department is vigilant to assure numbers continue to reduce. With numbers of robberies barely in the double digits per year, and many of these by acquaintances or someone with a relationship with the victim, further reductions are difficult.
Car burglaries remain low, with most of these crimes committed when cars are left unlocked, some with the keys in them.
Shaivitz said that crashes had increased marginally, and additional effort will be expended toward reducing them. "We have a community service aide, a civilian position, who assists with investigating crashes to keep deputies free," he said.
The clearance rate on crimes is 77 percent, whereas the national average barely hits the double digits.
Another civilian position is the analyst to monitor license plate video cameras, helicopter cameras and surveillance cameras monitoring throughout the village.
"The goal is having our person monitoring in the real time crime center for special events like Halloween, the Fourth of July and New Year's Eve," Shaivitz said. "We make sure that our allocation is focused on our needs here in Wellington."
PBCFR's Rowley presented charts logging every call made during the year. Unlike crime, fire-rescue calls are not down during COVID-19. "Calls and responses are consistent year to year and month to month," Rowley said.
The calls were within a handful from month to month. In June, for example, 2019 was just over 400 calls, with 2020 at 391. July was within two with 379 in 2019 and 377 in 2020. The vast majority of calls are for medical issues.
"In regard to COVID-19, there is a new sense of normal, so we're back to doing our inspections or training at headquarters," Rowley said. "Stations are still on lockdown and not open to the public for tours or visits. We are just trying to reduce exposure."
Director of Emergency Management & Public Safety Nicole Coates reminded residents that hurricane season is ongoing.
"We are at the peak of hurricane season," she said. "The majority of the hurricanes that hit South Florida have been in the second half of hurricane season, and sometimes tropical storms develop with only a day or two notice, so prepare now and be ready."
Coates urged residents to make sure they are set up to get alerts from the village.
"We continue to promote our Alert Wellington mass notification system," she said. "For those who don't know, you can get text messages, e-mails and phone calls based on how you prefer to receive the information. You can sign up on the village's web site."