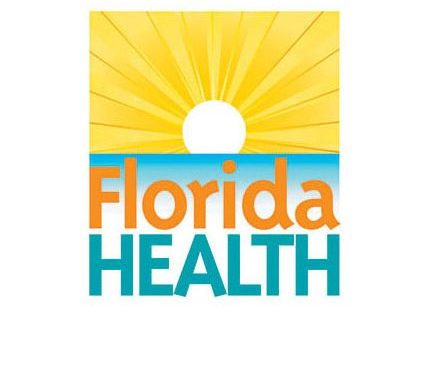 Florida Department of Health-Palm Beach County Director Dr. Alina Alonso told county officials this week that COVID-19 cases and deaths have gone down recently but warned residents not to be reassured that the end of the pandemic is near.
During a presentation to the Palm Beach County Commission on Tuesday, Oct. 20, Alonso said that a second wave of COVID-19 in Europe could be a precursor to another wave in the United States and Florida.
"Our deaths in Florida have been going down," Alonso said. "In terms of our cases, when you do a trend line, you actually see it going up. I'm concerned that it will not stay below the number that it needs to be."
In Florida, a total of 5,746,529 people out of a 21 million population, or 27 percent, have been tested, with 746,727 positive and 4,982,556 negative.
Palm Beach County remains at number three in Florida with 49,068 cases, behind Miami-Dade County with 178,726 and Broward County with 81,277. As of Tuesday, Palm Beach County had not had any new deaths since Oct. 7.
The total number of Palm Beach County residents testing positive has continued to go down.
"This is a beautiful trend that you see day after day, actually decreasing… and has been steadily been going down," Alonso said.
However, the daily cases over the past 14 days have shown a steady and slight increase, from an average of 124 new cases the first week to 147 cases the second week.
"This trend line is concerning," she said. "I'm not causing panic. I'm simply saying that we have to be very cautious as we look at these numbers and try to determine where they're coming from, and be prepared to do what we need to do to put, perhaps, additional control measures in terms of stopping the spread of COVID-19."
Alonso said that she has been studying a shift in new cases from the 18-to-34 age group to the 35-to-64 bracket, which now has more than 50 percent of new cases.
"We need to keep a very close eye on this," she said. "We need to make close observations and be ready to make necessary moves to increase prevention actions."
Alonso reminded people that they need to continue to wear masks, wash hands and get a flu shot, since flu symptoms are similar to COVID-19. She also urged avoiding closed spaces, crowded areas and close contact with others.
"We're far from being where we need to be, but we're getting there, and the tools that we can still use perhaps are curfews and other ways of trying to reduce [the rate]," she said. "We can analyze these people who are becoming positive. It's not the kids going to school, it's those going out. You can see if you walk down Clematis or walk down Atlantic — people are not protecting themselves."
Alonso said that conditions are not going to get back to normal any time soon.
"It's something that we have to learn to live with for quite some time," she said. "I'm very concerned about the second wave that's occurring in Europe. We're still at a very early stage of understanding this virus. It hasn't quite been a year yet, and it will take several years for us to really wrap our arms around the scientific knowledge of this virus."
More information about COVID-19 in Palm Beach County is available at www.pbcgov.com/coronavirus.