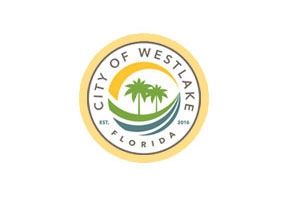 The Westlake City Council has granted final approval to an ordinance that will allow golf carts on designated roadways, rural parkways and multimodal paths in the community.
At the Monday, Oct. 12 meeting, City Attorney Pam Booker explained that a registration fee of $30 every three years will be required, after which the permit can be renewed.
"There was a request from engineering as well as [the Seminole Improvement District] that operators shall yield to pedestrians, bicyclists and all other users on shared-use paths, school parkway easements and multimodal paths," Booker said.
Westlake has been marketed as a golf cart friendly community, and many of the residents utilize golf carts on a regular basis, according to the agenda summary. Florida Statutes permit golf carts to be operated on streets that have been designated by a municipality, provided that the municipality first determines that they may safely travel on or cross such public roads upon considering the speed, volume and character of motor vehicle traffic using those roads or streets.
The ordinance was reviewed by the city's engineer for safety and approved by the city's attorney. The city manager recommended approval of the ordinance.
Engineering recommended that golf carts be permitted on roads with a posted speed limit of 35 mph or less. Golf carts will also be permitted on multi-modal pathways that are 8 feet in width or greater and can operate at a speed of 15 mph on these pathways. Engineering also recommended further coordination with the Florida Department of Transportation for review of the implementation, as well as coordination with Palm Beach County for crossings of county roads.
Engineering also pointed out that most Westlake roads with a speed limit greater than 35 mph are designed with multimodal paths that could be accessible by golf carts, adding that roads with speed limits greater than 35 mph are not safe for golf carts.
Golf carts within the right-of-way of the road must not impede the safe and efficient flow of motorized vehicular traffic. State statutes allow that golf carts can be operated only between sunrise and sunset, unless the responsible governmental entity has determined that a golf cart can be operated at night if it is equipped with headlights, brake lights, turn signals and a windshield.
Additionally, golf carts must be equipped with efficient brakes, reliable steering, safe tires, a rearview mirror and red reflectorized warning devices in both the front and rear, including horns or other warning devices. There is a minimum age of 14 years for drivers. When golf carts share paths with other potential modes of transportation, such as pedestrians and bicyclists, the path must be no less than eight feet in width, and the speed limit on the path should be 15 mph.
Councilman JohnPaul O'Connor made a motion to approve the ordinance, which carried 5-0.