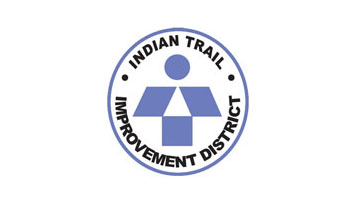 The Indian Trail Improvement District will hold the long-awaited grand opening of Acreage Community Park's southern expansion, along with a holiday parade, on Saturday, Dec. 5.
The holiday parade will begin at Citrus Grove Park, located at 8501 Avocado Blvd., at 3:15 p.m. and proceed along 140th Avenue North to the park for the ribbon cutting, food trucks, a visit from Santa and live music.
"We have a special event application that we're putting out for anyone who would like to participate in the parade," Parks & Recreation Director Elizabeth Ricci said, adding that floats, cars, trucks, golf carts and most any conveyances are welcome. "We did reach out to the high school, but, unfortunately, with COVID-19, I don't know if any of the groups are going to be able to participate. We're still trying to socially distance."
Following the parade there will be a ribbon-cutting ceremony on the band shell.
"We're also going to do a small ribbon cutting for the kids at the playground," Ricci said, adding that the Garden of Hope, which is also complete, will hold a separate ribbon cutting at a date to be announced. "People can go just to see the bricks and things like that, but the official grand opening is not yet scheduled."
Food trucks and a visit from Santa will also be featured.
"We're going to have food trucks there, and we're going to have Santa there on-site for pictures," Ricci said. "We're going to have a few small stations for the kids, all following CDC guidelines and social distancing. We'll have an arts-and-crafts station, but it's not going to be your normal one. It's going to be a walk-through, grab and go where you take the kit with you, so that way we don't have anybody sharing anything. There will also be a trackless train for everybody to ride around the track on."
The Hall & Oates tribute band H2O will perform from 6 to 9 p.m.
The park expansion completed thus far features an amphitheater, concession stand, multipurpose athletic field and playground.
"Other phases of the park, we're adding equestrian parking, and also relocating the skate park from where it is in the current Acreage Community Park over to the southern expansion," she said.
For more information, or to participate in the parade, e-mail jyerxa@indiantrail.com.