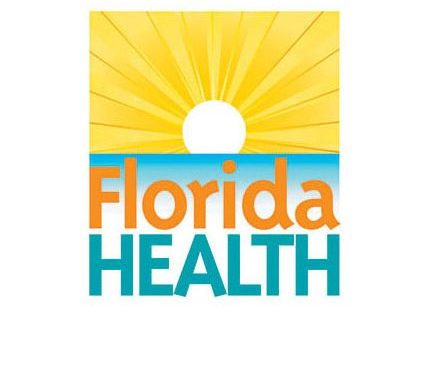 Florida Department of Health-Palm Beach County Director Dr. Alina Alonso reported an exponential spike in COVID-19 cases nationally and a corresponding rise in daily cases in Palm Beach County at the Tuesday, Nov. 17 meeting of the Palm Beach County Commission.
Alonso cautioned that Thanksgiving celebrations be limited to local family members and discouraged family members from traveling from out of state. "Not Uncle Joe from Wisconsin," she said.
U.S. COVID-19 cases have had three peaks the past year, with the most recent more than twice the second peak after the Fourth of July and rising more sharply.
"Now, every day it seems we have a new high," Alonso said, noting that on Nov. 3, the nation had 123,056 cases. "Then, 10 days later, we reached this peak with 177,022 cases. My concern is with this spike, it is what we call exponential, straight up. This line has no curve to it."
While she hopes the curve would go down, Alonso was concerned about the effect the Thanksgiving holiday will have.
"I'm very concerned that people are going to be traveling," she said. "People will be traveling here as well as going out."
Alonso noted that testing centers have been busy testing recently because people must be tested before traveling by air.
"That means a lot of our residents here in Palm Beach County are going to be traveling up north where states are in real critical condition," she said.
In Florida, the total cases reported are 889,864. "That's 4,663 new cases, versus the 3,777 we had at our last meeting, and the hospitalizations are at 52,019," she said. "That's an increase of 119 hospitalizations whereas last time we only had 74."
The total number of deaths in Florida is 17,559 compared to 16,500 at the commission's last meeting, she said.
The daily positivity in the state, which Alonso said should remain below 5 percent for effective contact tracing, is currently at 7.92 percent. "Most of our states are reporting alarming increases, especially in the Midwest," she said. "There's quite a bit of alarm in terms of cases going up."
Palm Beach County remains in third place among counties in the Florida with 58,754 cases, behind Broward County with 95,734 and Miami-Dade County with 203,654. She is particularly concerned about counties in the Panhandle with recent spikes that do not have the resources to address the increase in infections.
Alonso said contact tracers have done a good job so far, but tracing will become more difficult if not impossible if the infection rate continues to increase.
The largest proportion of new infections continues to be in the 15-to-44 age brackets.
"It has consistently been the same age distribution," Alonso said. "They're getting infected in bars and restaurants, clubs and house parties. Some are getting infected at family gatherings, weddings and birthday parties. That has been true for several months."
She attributed a low rate of infections and deaths among higher age groups to their practice of social distancing, wearing masks and washing hands often.
More information about COVID-19 in Palm Beach County is available at www.pbcgov.com/coronavirus.