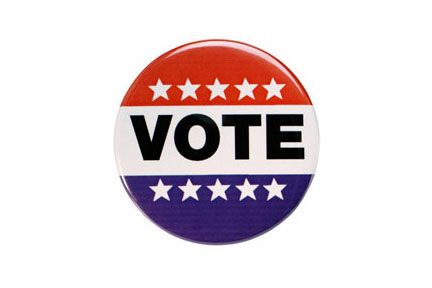 There were no great Election Day surprises in local races on Tuesday, Nov. 3, with incumbents retaining their seats in most cases. From seats in the U.S. Congress to countywide constitutional officers, the power of incumbency was on full display.
In the three congressional seats serving parts of the western communities, all incumbents were sent back to Washington, D.C., for another two years.
In District 21, Democratic incumbent Lois Frankel defeated Republican challenger Laura Loomer 236,771 votes (58.99 percent) to 157,110 votes (39.14 percent) in the heavily Democratic district. Independent candidate Charleston Malkemus took 7,502 votes (1.87 percent), according to unofficial results from the Florida Division of Elections.
In District 18, Republican incumbent Brian Mast defeated Democratic challenger Pam Keith 252,903 votes (56.34 percent) to 186,211 votes (41.49 percent). Independent candidate K.W. Miller took 9,738 votes (2.17 percent).
In District 20, longtime Democratic incumbent Alcee Hastings defeated Republican challenger Greg Musselwhite 253,089 votes (78.67 percent) to 68,604 votes (21.33 percent).
Turning to the Florida Legislature, in the closely watched race to fill the District 29 seat in the Florida Senate being vacated by retiring State Sen. Kevin Rader, State Rep. Tina Polsky, the Democratic candidate, took 155,874 votes (55.67 percent) to defeat Republican Brian Norton, who took 124,414 votes (44.33 percent). In other area Florida Senate races, Republican incumbent Gayle Harrell in District 25 and Democratic incumbent Lori Berman in District 31 easily retained their seats.
In the Florida House of Representatives, District 85 Republican incumbent Rick Roth took 60,950 votes (56.56 percent) to defeat Democratic challenger Jim Carroll, who took 46,818 votes (43.44 percent). In District 86, Democratic incumbent Matt Willhite took 49,620 votes (56.77 percent) to defeat Republican challenger Susan Kufdakis Rivera, who took 37,789 votes (43.23 percent).
In countywide races, Palm Beach County Sheriff Ric Bradshaw, the Democratic incumbent, easily defeated Republican challenger Capt. Lauro Diaz. Bradshaw took 484,439 votes (64.85 percent) to 262,592 (35.15 percent) for Diaz. Meanwhile, Democratic incumbent Anne Gannon handily defeated independent candidate Frank Ciatto in the race for Palm Beach County Tax Collector. Gannon took 558,204 votes (79.07 percent) to Ciatto's 147,767 votes (20.93 percent).
In the lone local judicial race on the ballot, 15th Judicial Circuit Group 30 incumbent Judge Jamie Goodman fended off a challenge from attorney Adam Myron. Goodman took 364,461 votes (59.17 percent) to Myron's 251,479 votes (40.83 percent).
In the nonpartisan races for the Palm Beach Soil & Water Conservation District, Ann Marie Sorrell defeated Audrey Friedrich for the open Group 2 seat, while incumbents Jon Shaw (Group 3) and Rob Long (Group 4) won new terms.
In the Port of Palm Beach District, all three Democratic incumbents easily won new terms — Wayne Richards in Group 1, Katherine Waldron in Group 2 and Dr. Jean Enright in Group 3.