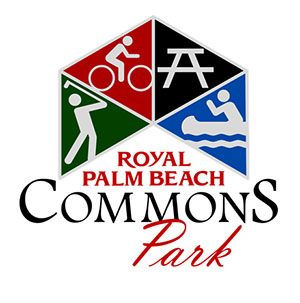 Royal Palm Beach Parks & Recreation Director Lou Recchio reported on the limited programs available to the public and precautions being taken due to COVID-19 at the Tuesday, Nov. 24 meeting of the Royal Palm Beach Recreation Advisory Board.
Programming will include a socially distanced holiday tree lighting celebration on Friday, Dec. 11.
"As you know, because of this pandemic, we're pretty limited on what we're able to do," Recchio said. "As we try to put together as many programs as we can, we have to stay within the parameters of CDC guidelines, so when we have a class, we can have no more than 10 people in a group, which limits us. We do have dance classes. We do have yoga, and a lot of the yoga is actually outside, so it's even better for them."
Recchio gave committee members a list of planned entertainment events to be held at Royal Palm Beach Commons Park.
"It's entertainment to try to get the public out of their houses," he said. "We're fortunate that we have a park that's large enough that social distancing is not an issue, so what we've done is we've put some programs together pretty much every Friday night, either a concert or a movie."
Recchio said the village has purchased its own movie screen and film projector.
"The attendance is growing," he said. "I think at our last concert, we had about a hundred people. A couple of weeks ago, we had a couple hundred people at a concert. The movies are growing, and we're going to continue this going through the spring of next year."
Recchio noted that a holiday movie had been added for Friday, Dec. 11, which corresponds to the village's annual holiday tree lighting.
"The holiday lighting usually brings in about 10,000 people, and that's not what we're looking to do," he said. "Basically, what we will do is we will have food trucks there like we normally do."
Food trucks will arrive at 5 p.m., and the tree lighting will be at 6:30 p.m.
"It's not going to be a big celebration, but we do want to let people know that we are lighting the Christmas tree like we do every year," he said.
The tree lighting will be followed by a showing of The Santa Claus starring Tim Allen.
"While we're lighting the tree, and prior to lighting the tree, we will have holiday music playing," Recchio said. "We invite families to come out, but we expect everybody to practice social distancing."
He added that village staff is at all public events and will supply masks to anyone without one. Hand sanitizer stations will be available throughout the park.
"If people are wandering around, we want to make sure they have their masks on," Recchio said. "If they're in their own group, groups of 10, that's fine, but if they're within six feet, we want them to have their masks on. If they're going to the food truck, they have to have their mask on. We are doing everything we possibly can to practice these CDC guidelines."
Learn more about upcoming events at www.royalpalmbeach.com/calendar.