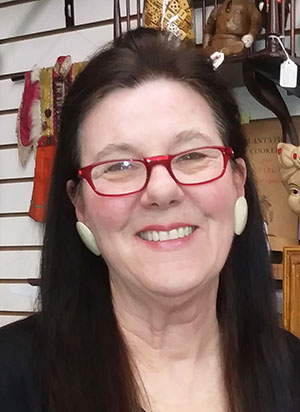 THE SONIC BOOMER
One of the happiest days of the year for me — Black Friday — looked pretty different this year, due to COVID-19. Store owners are still expecting to be catapulted from the red into the black, but don't know quite how to manage it. As early as two weeks ago, television ads were merrily jingling that some stores were already holding "Black Friday" sales every day of the week.
Online merchants have been enjoying Black Friday since late March.
But I remember my ancient history — the day after Thanksgiving in 2019 — when people were still eager to stand in long, hot lines (or long, cold lines, depending upon your location) in the hopes of getting a $25 LO.L. Surprise doll at a discount. It seems like eons ago.
(You remember the L.O.L. craze, don't you? You shelled out big bucks for what used to be called a "grab bag," and the intended recipient tore through layers of gift wrap, cellophane, paper and plastic to arrive at her present. Surprise! It was a doll about two inches tall with an assortment of accessories so tiny that they couldn't even clog up a vacuum cleaner — which is where most of them ended up by December 26. "LOL" was what the manufacturers did all the way to the bank.)
Items based on the movie Frozen 2 were also wildly popular in 2019, effectively shifting the color scheme of one's living room from red and green to pale blue and white as the gifts were opened. There may be a script for Frozen 3 rattling around in some writer's brain right now but, with most of the movie theaters in the country operating at half-mass (get it?) or not at all, producers aren't releasing much of anything. Their assets, in effect, have been "frozen." (OK, enough of that.)
I, myself, have had trouble getting into the holiday shopping spirit this year and, if you've been reading this column for any length of time at all, you know that simply isn't me. I mean, I hang back a little bit on Black Friday, not wanting to be trampled to death over an iPad, but I like to be close enough to observe. It's fun watching people who, once a year, feel justified in spending money no matter their actual budgets. I'm one of them! And we're not spending, we're saving! Television told us so! (The reality of tomorrow will come soon enough.)
But, in 2020, I ventured forth last weekend, Christmas list in hand and with my head secured squarely on my shoulders. I wore my mask, sanitized my shopping cart, avoided crowds and went so far as to breathe out if anyone dared pass me in the aisle in case they, too, were breathing out at the same time. I stuck to my list, spent a little, saved a little, had a slice of pizza (safely, in my car) and came home. Did I have any fun?
No.
I like to go shopping with my daughter and the grandkids, feverishly handing them off or distracting them when we find something they might like; tucking sweets and treats under a jacket thrown into the cart for just that purpose; then dropping the little tykes (and the first load) off at home so we can hit the mall, the mall restaurants and, last but not least, the mall bar.
I like to get home exhausted and a little tipsy, look around at the piles of purchases and smile sweetly when my husband asks, "Who's gonna wrap all this stuff?"
Me. It's me. We both know it's me, but the question must be asked and answered because, well, that's part of the Black Friday tradition, too. At least some things never change.