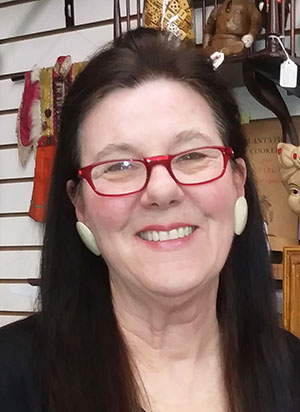 THE SONIC BOOMER
Christmas, Christmas, Christmas, Christmas, Christmas! It's OK to get excited about it now because it's finally — finally — December.
Usually, I'm somewhat apologetic about my obsession with the season, but not this year. This year, the mittens are off! It has been a horrible, bad, depressing, downright tragic year, and no matter what form the holiday must take, I'm going to celebrate it to the fullest.
My shopping is done. Of course, I only do it early for two reasons: 1) to get the good stuff before it's gone and 2) to get all these must-buys taken care of early so I can focus on impulse purchases alone.
You know, the phrase "impulse purchase" has gotten a bad rap over the years. It suggests the buying of something you didn't want, don't need and maybe can't even afford just because it was placed in an area near the check-out where you'd be sure to see it just as you take out your wallet.
An "impulse purchase" can be anything from a pair of socks to a pack of gum. The items are usually small, inexpensive and attractively displayed. And who goes into a store specifically to buy a pair of red-and-white striped candycane socks, anyway? Almost no one. So I get it and, this year especially, I am embracing it with all my heart.
My loved ones are about to receive the electronic gadget of their choice — as well as a pair of candycane socks, some peppermint gum, lip balm, keychains, shoehorns, nail clippers, chocolate mints, photo frames, jinglebells, pocket mirrors, potato chip clips and a parrrrrr-tri-idge in a pear tree!
My front porch is decorated. The windowbox is overflowing with colorful (unbreakable!) ornaments, and the little live fir tree has settled into its urn.
The tree is up. Now, that was an undertaking. I was surprised to see racks of Christmas trees at Costco where, for 40 bucks and a roll of the dice, you toss one into your mammoth, Costco-sized cart and don't see what your tree looks like until you get home. I had never done this before, but with a full four years of alarming surprises behind me, I was feeling quite jaded.
Imagine my delight when I cut the twine from a perfect Christmas tree! Things are definitely looking up!
I dragged out my four boxes of ornaments and got to work. (Now, when I say "four boxes," I don't mean those boxes that Target sells, each one containing 8 to 12 adorable little orbs nestled sweetly in individually molded compartments. No. I mean those boxes that 12 reams of copy paper come in. And my ornaments are crammed into those four boxes like sardines — no tissue paper, no love — it's the survival of the fittest. May the best-spun glass angel win.
Of course, I still have my cookies to bake, my family newsletters to write, my cards to address and my packages to mail — but hey, I had to save some of the fun until the last minute, didn't I?
Click here to follow Deborah Welky's Sonic Boomer humor column on Facebook.