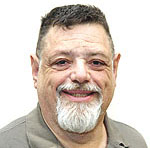 'I' ON CULTURE
The new hit mini-series on Netflix The Queen's Gambit is worth viewing. It is one of the best entries on that service this year. It is so well-done that it takes your breath away. Remember the old days when dramas were real, where characters actually had issues that had to be faced and sometimes could not overcome them? This short series does that and does it well.
The name comes from a well-known chess opening move, one that allows the queen, the most powerful piece in chess, to move around the board. And it has meaning in this film, which focuses on a young woman's rise in the almost all-male chess world of the 1960s. Based on Walter Tevis's 1983 novel, the screenplay was written by Scott Frank who, along with Allan Scott, produced this for Netflix.
The story, which is fictional, focuses on young Beth Harmon (Anya Taylor-Joy), a chess prodigy, who struggles with drug and alcohol dependency, as well as emotional problems, many of which were caused by outside issues in her life. She (Isla Johnston plays nine-year-old Beth) is orphaned in Lexington, Kentucky, in the 1950s when her mother dies in a car crash, and Beth is sent to an orphanage. The place, filled with "well meaning" adults, dispenses tranquilizers daily to the kids (something that actually did happen) and turns nine-year-old Beth into an addict. However, the pills allow her to better visualize the chess board after she is taught to play by the place's custodian, Mr. Shaibel (Bill Camp). She wins some matches against local players, providing some satisfaction, but after overdosing on the tranquilizers is forbidden to play chess. Later she is adopted by Alma Wheatley (Marielle Heller) and her husband, a local couple who at first are unsure of what to do with her.
But after Alma is deserted by her husband, Beth is able to provide income by winning tournaments. Yet she still depends heavily on drugs and is emotionally unstable. Her strongest attachment is to Jolene (Moses Ingram), a somewhat older orphan who provides a bit of stability. She had a variety of relationships with men, most of which are somewhat one-sided when she finds that she has trouble maintaining her emotional balance. Former Kentucky state chess champion Harry Beltik (Harry Melling) works at helping her, as does journalist D.L. Townes (Jacob Fortune-Lloyd). But those relationships seem more a matter of their giving without getting much back. Benny Watts (Thomas Brodie-Sangster) provides more emotional balance as a competitor and later friend. In the end, the series becomes very much a sort of female Rocky as Jolene uses this support system to move forward in the chess world despite the open misogyny of the chess community.
Taylor-Joy gives an amazing performance. She is wonderfully able to balance the very high highs as well as the shattering lows of Beth's life. At a time when we seldom see real emotional extremes, or at least both from the same character, she takes over the story, dragging us along with her every inch of the way. That she is constantly being abused (her original addiction forced on her, her disassociation enhanced by her experiences at the orphanage, compounded by regular desertion from those she cares about) and finally able to find her place as those she has mistrusted form a caring support group, only increases the drama.
All of the performers are exceptional. I would particularly single out Ingram and Brodie-Sangster for their work in very tricky roles, ones that could have become stereotypes but instead were great character studies. The adults at the orphanage were super sweet and horribly scary. The damage they did was enormous. I should add that the orphanage scenes were shot with a drained out color, a salute to some of the horror films of that era.
A whole group of chess experts, particularly female ones, have endorsed the "reality" of this series, meaning that the world of chess has not changed much from an almost entirely male dynamic. We need a really strong "Billy Jean King" for the whole sport. In the meantime, this is a really worthwhile series. At a time when stupidity often seems to reign on television, this is a fine series to view.