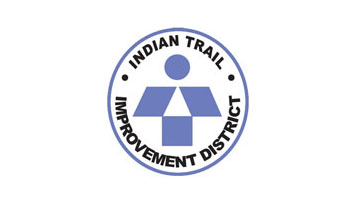 The Indian Trail Improvement District Board of Supervisors heard a legislative update from lobbyist David Ramba on Wednesday, Dec. 16 that includes another try at a local bill authorizing ITID to conduct a study on the feasibility of incorporation.
The local bill was first submitted last year but did not make it through committee in Tallahassee.
"We submitted a provision related to a local bill a couple of months ago, similar to one we submitted last year," Ramba said.
That bill would allow ITID to take advantage of a state provision that allows certain areas to do an analysis review on the opportunity to convert a district like ITID to a municipality. A referendum would be required.
The process would include having 10 percent of voters in the district submit a petition to go to a referendum asking voters if they want to convert ITID to a municipality.
"We have not done anything other than present to the Palm Beach County Legislative Delegation and talk to those folks prior to their January meeting to determine their support," Ramba said.
The next delegation meeting is set for Thursday, Jan. 7 at the Palm Beach County Convention Center.
ITID President Betty Argue said she wanted to allay some fears she saw some residents express on social media. She stressed that passing the bill in Tallahassee would not mean the incorporation of the community.
"That is absolutely not true," Argue said. "As Mr. Ramba just pointed out, it would give some authority to the district to be able to participate, to do some reviews and analysis, but ultimately, it's resident-driven, and it would require a petition before we can ever go to a referendum — and the referendum would have to pass by a majority."
She explained that once ITID conducts a feasibility study, a committee of residents and the board could create a draft charter and then gather a petition of 10 percent of the voting population, asking the district to conduct a referendum to see if voters want to incorporate, which would require majority approval.
Supervisor Michael Johnson made a motion to accept the legislative report, which carried 5-0.