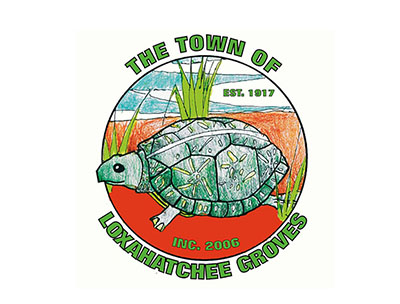 In the midst of a pandemic crisis, the Town of Loxahatchee Groves has retooled the way it does business to create a new socially distanced process that may be the way governments do work in 2021.
The town has reconfigured its system to allow residents and businesses to interact online with an improved system, Town Manager Jamie Titcomb told the Town-Crier.
"We've actually worked throughout this pandemic and restrictions and remote workers and all those challenges that it has provided," Titcomb said. "We're smaller than most when it comes to providing those capabilities and staffing and budgeting. It actually, in some ways, has been an asset in the sense that the restriction in movement and access has also provided a little extra time and energy to focus on what we can do to evolve the systems."
The town has created e-mail portals in all its main systems for permits, business tax receipts and code enforcement that allows Loxahatchee Groves to put systems in place so it can direct communications to the correct department and see that copies go out to any staff members who will need to review it.
Titcomb added that coming up at the council meeting on Tuesday, Jan. 5 is a proposal to save time and paperwork by using contracts previously approved by other governmental agencies, sometimes referred to as "piggybacking," to obtain specific goods and services, thereby simplifying the process.
"We're trying to maximize the amount of contractual services that we can't provide in-house by leveraging the work of other larger cities, saving those costs and expediting those purposes by utilizing that system," he said.
The town is also creating official Facebook, Instagram and Twitter accounts to help with town communications.
"We're working with an area resident to help us link social media accounts to good news stories," Titcomb said.
The town is also working on bringing local businesses that have operated out of the purview of the town by making them aware of changing laws that have occurred since they started operating.
"Our focus and aim has been to work on the system so the town can streamline them and get them in proper alignment. We'll create better participation between all of these historic users out here and what the rules have been and get people coming into the fold and contributing the way that they ought to in the context of our ordinances," he said.
Titcomb added that he hopes he can get consensus from the council in 2021 on an approach to fix the town's roads and drainage system.
"Being a fiscally and otherwise constrained town, we can only parse out so much in any given fiscal year," he said. "It's important that the residents and town come together on what they want done and how they want it done, so that we can actually implement a multi-year capital improvement and restoration plan to deal with the infrastructure deficiencies that have been inherent out here over long periods of time."