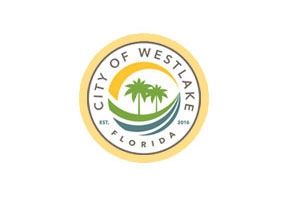 Seminole Improvement District Attorney Robert Diffenderfer addressed the Westlake City Council on Monday, Jan. 11 regarding litigation that SID has filed against the Indian Trail Improvement District, which is trying to block road access from Westlake.
"That litigation was filed jointly with Minto to Indian Trail, which intends to block roadways to the east," Diffenderfer said. "There is an issue, which has been around for a long time, about the legal entitlements to accessing the roads. It has been a live issue for Indian Trail."
He said that a mediation date has been set for Wednesday, Feb. 3 between ITID, Minto and SID that he feels positive about.
"I tend to be optimistic by nature, so I'm optimistic about this one," Diffenderfer said. "It will be an opportunity which we haven't had, to let both sides sit down and both sides talk. For various reasons, we haven't been able to do that in the past."
He said SID's position is that it has had a mutual right of way agreement for access with ITID since 1966, when Callery-Judge Grove bought the land that is now the City of Westlake. No significant development had occurred at that time in the area.
"The parties wanted to make sure they at least had access to their respective properties, so they got into this mutual property agreement that allows for a mutual, non-exclusive right of way to get in and out," Diffenderfer said. "Basically, they bought a piece of property that was otherwise landlocked."
The area that was described was a 100-foot strip along the northern edge that is now 60th Street North. "They dedicated all of that for those purposes in favor of the general public," he said.
Diffenderfer said Palm Beach County has designated 60th Street and Persimmon Blvd. as thoroughfare roads.
"The issue of access is probably not popular in a lot of people's minds out here," he said. "But the issue has been around forever."
Diffenderfer believes that it is important for the Seminole Improvement District to maintain a strong position to retain access if ITID chooses to deny the road connections. However, he does not yet know exactly what ITID wants.
"We have not had a sit-down," Diffenderfer said. "The position they have taken in their pleadings is that a mutual right of way agreement does not mean that those properties to the east are not subject to it… I think they think that they can impose virtually any conditions they want."
SID's position will be that it has the ability to connect to the roadways.
Minto Attorney Tara W. Duhy said Westlake's development order with the county includes connections to 60th Street and Persimmon Blvd.
"Persimmon is the real issue," Duhy said. "Indian Trail requested that it not be connected any sooner than somewhere like 3,000 building permits, or far, far down the pike… I would think the people in that area would appreciate the opportunity to bring their children from the high school and to some of the amenities that are in development that they are currently unable to do with the current road network."