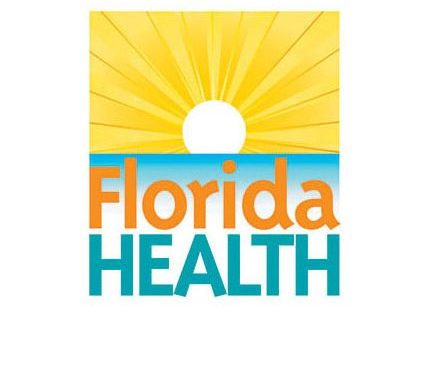 Florida Department of Health-Palm Beach County Director Dr. Alina Alonso told the Palm Beach County Commission on Tuesday, Jan. 12 that her staff is looking into shortages of COVID-19 vaccines coming in from state and federal sources, as well as problems getting appointments.
"What I really want to concentrate on is talking about the vaccine and let you know how we're proceeding," Alonso said. "This is an ever-changing and moving situation."
She said many hospitals are in trouble nationwide as the number of cases soar.
"We continue to be number one in the world in terms of cases with 22 million cases," she said. "Next closest to us is India, followed by Brazil. In terms of the states with the highest numbers, there is California and Texas, and Florida is number three."
Florida surpassed its previous high peak in December with a new spike on Jan. 2, bringing the number of cases to more than 302,000.
"We had the feeling that the curve was coming down," she said. "But we're not sure this curve is coming down yet."
Vaccinations, per the governor's order, are only for residents and staff of long-term care facilities, people age 65 years and over, and healthcare personnel, she said.
"The issue here is that a lot of people want to get vaccinated because they have co-morbidities," Alonso said. "We cannot do that based on the executive order. It only says 65 and older."
She said administration of the COVID-19 vaccine is no different than any other new vaccine, and it would probably be several months before the general population would be able to receive vaccinations.
"The general population will get vaccinated sometime in the spring to early summer," Alonso said. "The difficulty is trying to get that 400,000 population of 65 and older vaccinated at a time when we have very limited vaccine. The vaccine is simply not flowing to Florida."
Despite that, Palm Beach County is number three behind Broward and Miami-Dade counties in receiving vaccines with 42,000 doses, she said.
"It's very important to make sure that everybody who goes for a vaccine has an appointment," Alonso said. "Please, the public, do not show up at a site without an appointment. You will not be seen."
She said a big problem is that the statewide telephone answering system taking appointments was not able to handle the high demand.
"What we've done here in Palm Beach County is we've added additional lines to our local phone system, and we're using volunteers to augment the present staff," Alonso said, explaining that her department has run out of money from the state designated for COVID-19 relief.
"We know how important the telephone is and not everybody is able to go online and switch to the web-based system that we have right now," she said.
Due to complications with creating a web-based appointment system, the health department is relying on an e-mail box at chd50feedback@flhealth.gov to take information from those wanting vaccinations.
That e-mail site is also on the health department's web site at http://palmbeach.floridahealth.gov, where there is also additional COVID-19 information and instructions how to fill out the appointment request.