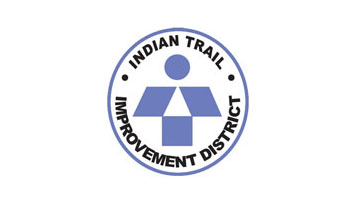 The long-running effort by Santa Rosa Groves property owners and the Indian Trail Improvement District to come together about ITID taking over maintenance of the rural neighborhood's roads and drainage may be about to become reality.
During a district workshop on Wednesday, Feb. 10, ITID attorney Frank Palen told supervisors that a Jan. 7 ruling in Palm Beach County Circuit Court removed the last legal barrier preventing the district from voting on the Santa Rosa Groves' request that ITID take over the maintenance easements.
Palen said he has added the request to the board's consent agenda for its Wednesday, Feb. 17 meeting.
However, before the process — called an "activation" — can be completed, ITID officials must meet with the property owners and a water control plan must be adopted.
"I think we're close to clearing up this 40-year-old kerfuffle," said Palen, who has been helping the Santa Rosa Groves Homeowners' Association navigate the process.
Created in the 1970s, Santa Rosa Groves is made up of 99 lots ranging from five acres to 20 acres. The area, west of The Acreage and north of White Fences, has a long history of flooding problems. Its roads and swales have deteriorated, and the canals are overgrown to the point that a heavy rain event in the spring of 2018 left some residents up to their waist in stormwater. Still, some property owners have resisted ITID activation, fearful of the assessment increases that likely will be necessary to fund the improvements.
"It's a complicated part of the world," Palen said. "Exactly how roads and drainage will be handled is still up in the air… but it is unlikely the roads will be paved."
Once Santa Rosa Groves is included as an active ITID unit, the HOA does not go away. "The district has no role in it," Palen said.
There have been drainage issues going back 20 years at Santa Rosa Groves, ITID President Betty Argue noted at a meeting in 2019.
"It's well documented with the county. It's documented with Indian Trail. There have been discussions and attempts over the years regarding activation, although in the past, the support wasn't really there to activate — neither on Indian Trail's part or Santa Rosa Groves' part," she said.
However, Argue noted then that Santa Rosa Groves is within ITID's legislative boundaries, and "it was always intended that Indian Trail would be the drainage district to provide drainage of the land within its boundaries."
After years if not decades wrangling over Santa Rosa Groves being included in ITID for road maintenance and drainage purposes, "we need a forensic process to air all of the grievances and get the facts," Palen said. "There are 100 landowners out there, each with their own story."