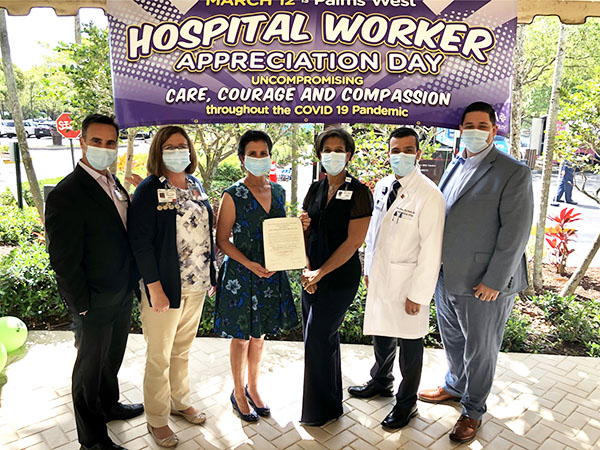 Marking the one-year anniversary of the hospitalization of the first COVID-19 patient at Palms West Hospital, Loxahatchee Groves Mayor Lisa El-Ramey recently delivered a proclamation designating Friday, March 12 as Palms West Hospital Worker Appreciation Day.
The proclamation recognizes doctors, nurses and all support staff at Palms West Hospital for their vital role in caring for the community throughout the pandemic.
Hospital staff gathered to share a meal, and some participated in rock painting and art therapy. Many left words of encouragement on rocks that will be on display on the grounds of the hospital, at the Path of Hope, a COVID-19 commemorative rock memorial and tribute to healthcare workers.